To all email users …
Do we have an up-to-date email address for you?
Would you like to receive monthly email alerts to remind you about forthcoming meetings?
Would you like to receive an electronic WOS News?
The e-News is in pdf format and is sent out by email. It can arrive as much as two weeks before the print version and you don't have to wait for printing and posting. What's more, it now has colour photos throughout (the print version is black and white except for the cover). The more people who opt for the e-News, the more the Society can save on costs.
If you have an email address and would like to receive the e-News, the monthly alerts, or both – please send an email to the Membership Secretary, Frank Mogford: This email address is being protected from spambots. You need JavaScript enabled to view it.
Please make sure you let Frank know if you change your email address!
Information about WOS
Wiltshire Ornithological Society was formed on November 30th, 1974, and has grown in recent years to more than 500 members.
Our mission is to encourage and pursue the study, recording and conservation of birds in Wiltshire
Portraits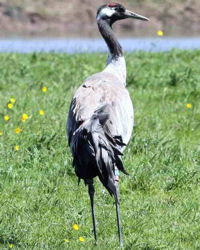 Latest News

CWP Coordinated Gull Roost Count The last coordinated count of gull roosts in the CWP was undertaken in winter 2005/06. In conjunction with the BTO Winter Gull Roost Count in 2003/2004 and a series o...

A new Atlas section has been added to the web site. This shows distribution and abundance maps for most of the birds that can be found in Wiltshire. To access the Atlas, select Atlas from the menu i...