Contacts
Current WOS officers and sub-committee members are given below.
To email the relevant person, click on those names below highlighted in red. For example, to submit a record of a rare species, click on Rob Turner, chair of the WOS Records Panel; to provide a contribution for WOS News, click on Maureen Millar. To provide information for the website (such as latest sightings), and for general contacts, see details at the bottom of the page.
WOS Officers
| | | |
| --- | --- | --- |
| President | | |
| Chair | | This email address is being protected from spambots. You need JavaScript enabled to view it. |
| Deputy Chair | | |
| Secretary | | David Little |
| Treasurer | | This email address is being protected from spambots. You need JavaScript enabled to view it. |
| Recorder | | This email address is being protected from spambots. You need JavaScript enabled to view it. |
| Membership Secretary | | This email address is being protected from spambots. You need JavaScript enabled to view it. |
| Executive Committee | | Nick Adams, Andrew Bray, Paul Castle, Peter Cranswick, Graham Deacon, Jenny Elvin, Gareth Hawkes, Frank Mogford, Granville Pictor, Matt Prior, Alison Rymell |
| | | |
WOS sub-committees
| | | |
| --- | --- | --- |
| Records Panel | | Nick Adams, Mark Coller, Kim Milson, Mike Hamzij, Granville Pictor, Rob Turner |
| Ringing & Assistant Recorder | | Mike Hamzij |
| Hobby Editorial Board | | Paul Castle, Pete Combridge, Stephen Edwards |
| WOS News Editorial Board | | Maureen Millar, Christine Johnson, Jenny Elvin, Jon Clark |
| Indoor Programme Co-ordinator | | Alison Rymell |
| Outdoor Programme Co-ordinator | | Granville Pictor |
| Programme sub-committee | | Granville Pictor, Graham Stacey, John Osborne, David Wall |
| Media & Publicity Officer | | position vacant |
| Conservation sub-committee | | Matt Prior, Paul Castle, Nick Adams |
| Data Management sub-committee | | Nick Adams, Paul Castle, Peter Cranswick |
| Website sub-committee | | Gareth Hawkes, Peter Collier, Christine Johnson, Graham Deacon, Matt Prior |
| Wiltshire Tetrad Atlas | | Peter Cranswick, Bill Quantrill, Paul Castle |
| BTO Representative | | Bill Quantrill |
| RSPB Representative | | Nick Tomalin |
Website and general contacts
Send latest sightings or photos for the Gallery to This email address is being protected from spambots. You need JavaScript enabled to view it.
For media and publicity items please contact This email address is being protected from spambots. You need JavaScript enabled to view it..
For more information about WOS or general enquiries, please contact the This email address is being protected from spambots. You need JavaScript enabled to view it.
For information about ringing in Wiltshire please contact This email address is being protected from spambots. You need JavaScript enabled to view it..
To report website problems please contact the This email address is being protected from spambots. You need JavaScript enabled to view it..
Information about WOS
Wiltshire Ornithological Society was formed on November 30th, 1974, and has grown in recent years to more than 500 members.
Our mission is to encourage and pursue the study, recording and conservation of birds in Wiltshire
Portraits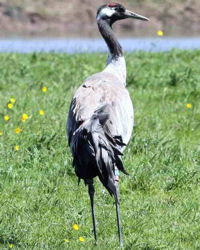 Latest News

CWP Coordinated Gull Roost Count The last coordinated count of gull roosts in the CWP was undertaken in winter 2005/06. In conjunction with the BTO Winter Gull Roost Count in 2003/2004 and a series o...

A new Atlas section has been added to the web site. This shows distribution and abundance maps for most of the birds that can be found in Wiltshire. To access the Atlas, select Atlas from the menu i...