RSPB Arne, Nr Wareham, Dorset
Outdoor Events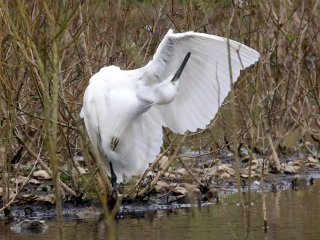 Wednesday 22 March 2017; 9.30am, RSPB Arne, near Wareham
A visit to the Arne RSPB reserve where in addition to heath and woodland birds which should include Dartford Warbler and Woodlark, we should see a variety of waders and wildfowl on the salt marsh and in Poole Harbour. Meet in the reserve car park at SY 972877.
On a "recce" at the beginning of March, firecrest, 4 Dartford warbler and 14 spoonbill were among the birds seen.
RSPB members should bring their membership cards. Please note that there will be a £5.00 car parking fee for non RSPB members. All day meeting so lunch should be brought.
Leader Graham Stacey; (mobile 07855 230635)
Information about WOS
Wiltshire Ornithological Society was formed on November 30th, 1974, and has grown in recent years to more than 500 members.
Our mission is to encourage and pursue the study, recording and conservation of birds in Wiltshire
Portraits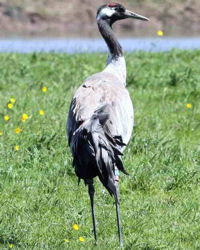 Latest News

In early June, three peregrine chicks were rescued from a nest in Shro...

New Incumbents At the WOS AGM on 5th April, Matt Prior was elected as...