Martinsell Hill and Tan Hill Way, near Pewsey
Outdoor Events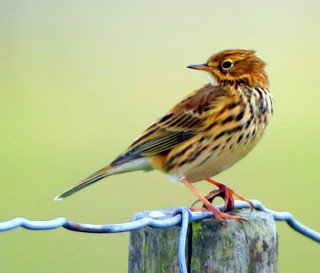 Sunday 3 September 2017; 9.30am, Martinsell Hill and Tan Hill Way, Near Pewsey
Meet at the primary school in Oare (SU 158632). Oare is on the main Marlborough to Pewsey A345, the school is 200m along the road to Huish. The walk commences with a steep ascent up Martinsell Hill but is otherwise fairly level ridge walking. Total distance is 5 miles with an optional 2 mile extension. At this time of year, in addition to the resident downland birds, we should see some migrants, and the area is good for raptors.
Leader David Wall (mobile 07796 252084)
Information about WOS
Wiltshire Ornithological Society was formed on November 30th, 1974, and has grown in recent years to more than 500 members.
Our mission is to encourage and pursue the study, recording and conservation of birds in Wiltshire
Portraits
Latest News

CWP Coordinated Gull Roost Count The last coordinated count of gull roosts in the CWP was undertaken in winter 2005/06. In conjunction with the BTO Winter Gull Roost Count in 2003/2004 and a series o...

A new Atlas section has been added to the web site. This shows distribution and abundance maps for most of the birds that can be found in Wiltshire. To access the Atlas, select Atlas from the menu i...