David Waters "Great Bustard Update"
Indoor Events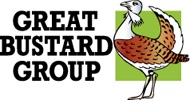 Tuesday 12th Dec 2017 at 7.30 pm: David Waters "Great Bustard Update" and the Annual Photographic Competition at the Crown Room, The Crown Centre, 39 St. Johns Street, Devizes SN10 1BL
David Waters is Executive Officer of the Great Bustard Group, a charity which has been reintroducing Great Bustards to the UK. David will be updating us on the progress of the project which has been releasing birds since 2004. The last four years have proved very successful bringing the population to the point of sustainability.
For more information on the project visit http://greatbustard.org/the-project
It is also the occasion of the WOS photo competition for members of the Society.
Please bring your photos (A4 size or 10 x 8") along on the evening [preferably 20 minutes prior to start to enable display to be set up].
You can enter up to 3 photos, one for each of the categories: Best Wiltshire Bird; Best UK Bird; Best Other Wildlife/Natural History.
All photos must be taken this year and of wild subjects (no captive animals, birds at sanctuaries, pets, etc).
A prize will be awarded to the best in each category as chosen by the members present on the evening. As we all have different opinions, anyone can win, so why not have a go!
Admission £2.00 to include refreshments
Email
This email address is being protected from spambots. You need JavaScript enabled to view it.
Address
39 St.John's St, Devizes UK
Information about WOS
Wiltshire Ornithological Society was formed on November 30th, 1974, and has grown in recent years to more than 500 members.
Our mission is to encourage and pursue the study, recording and conservation of birds in Wiltshire
Portraits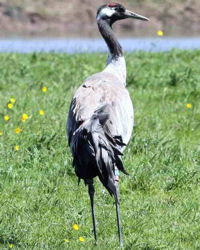 Latest News

CWP Coordinated Gull Roost Count The last coordinated count of gull roosts in the CWP was undertaken in winter 2005/06. In conjunction with the BTO Winter Gull Roost Count in 2003/2004 and a series o...

A new Atlas section has been added to the web site. This shows distribution and abundance maps for most of the birds that can be found in Wiltshire. To access the Atlas, select Atlas from the menu i...