Slimbridge Wildfowl Trust
Outdoor Events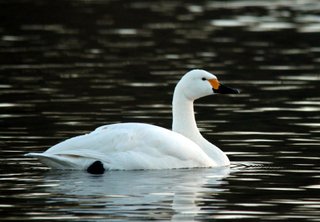 Wednesday 24 January 2018; 10.30am, Slimbridge Wildfowl Trust.
Meet in the car park outside the main entrance. An admission fee will be payable by non members of the Trust. At this time of the year wildfowl numbers are at their peak, with many Bewick Swans and White Fronted Geese present, plus the chance of a scarcer goose. Waders will also be seen, and Peregrine is all but guaranteed at this time of the year. All day meeting; toilets and other facilities are available on site. We are starting a little later than usual but plan to stay on for the 4.00pm Bewick Swan feeding session for those who wish witness this event.
Leader Peter Chapman
Contact This email address is being protected from spambots. You need JavaScript enabled to view it.
Email
This email address is being protected from spambots. You need JavaScript enabled to view it.
Address
Wild Fowl Trust, Slimbridge, Gloucester GL2 7BT, UK
Information about WOS
Wiltshire Ornithological Society was formed on November 30th, 1974, and has grown in recent years to more than 500 members.
Our mission is to encourage and pursue the study, recording and conservation of birds in Wiltshire
Portraits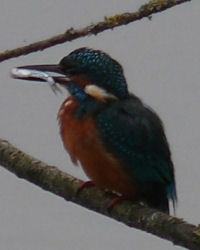 Latest News

CWP Coordinated Gull Roost Count The last coordinated count of gull roosts in the CWP was undertaken in winter 2005/06. In conjunction with the BTO Winter Gull Roost Count in 2003/2004 and a series o...

A new Atlas section has been added to the web site. This shows distribution and abundance maps for most of the birds that can be found in Wiltshire. To access the Atlas, select Atlas from the menu i...