Martin Down, Nr Sixpenny Handley
Outdoor Events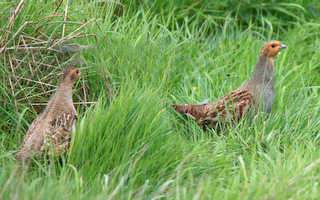 Sunday 28 May 2017; 9.00am, Martin Down, Nr Sixpenny Handley.
Martin Down NNR is jointly owned and managed by Natural England and Hampshire County Council. The reserve is important for ground nesting birds such as Skylark and Grey Partridge. At this time of year migrant birds should be in evidence and we have a chance of Turtle Dove and Quail.. The chalk downland supports a good range of butterflies and plants, so hopefully something for everyone. Meet in the car park on the A354 at SU 037201. Meeting will last until lunchtime or early afternoon, so members may wish to bring some lunch. Please note early start time.
Leader Graham Stacey (mobile 07447 926052)
Information about WOS
Wiltshire Ornithological Society was formed on November 30th, 1974, and has grown in recent years to more than 500 members.
Our mission is to encourage and pursue the study, recording and conservation of birds in Wiltshire
Portraits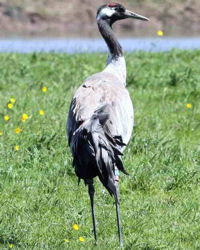 Latest News

A new Atlas section has been added to the web site. This shows distrib...

The two peregrine chicks being raised on Salisbury Cathedral have fled...