You are here:  

New Incumbents
Latest News
Article Details
Rooks have been observed acting as 'tool-makers' and cooperatively between individual birds. The BTO is intererested in receiving any observations of any such behaviour.
More details can be found here:http://www.bbc.co.uk/news/science-environment-28105964

Article Details

A recently-hatched crane chick has given conservationists fresh hope about seeing a new generation of wild cranes in the west of Britain.
The crane chick was spotted on Sunday at WWT Slimbridge in Gloucestershire, where its parents were hand-reared.
Conservationist Nigel Jarrett said it was "incredibly exciting", especially after the same breeding pair lost a chick last year due to the weather.
For more info, please follow this link http://www.bbc.co.uk/news/uk-england-gloucestershire-27466509
Article Details
Matt Prior, WOS Conservation Officer is a driving force behind a flagship campaign run by the farmers of the Marlborough Downs Nature Improvement Area (MDNIA) which is having a positive impact on endangered Tree Sparrows.
The MDNIA was set up by a group of local farmers who in 2012 won funding under the government's three year pilot scheme to encourage bio-diversity and wildlife-friendly farming methods – and get more people into the countryside.
It covers just over 25,000 acres south of Swindon down towards Marlborough on one side and Avebury on the other.
Their Tree Sparrow campaign involves planting suitable trees, providing nest boxes and food. Marlborough News Online has been seeing how two generations of young people have been helping the tree sparrows.
Recent event involving students from Royal Agricultural College, Cirencester and Swindon schoolchildren involved Matt Prior coordinating tree-planting, demonstrating bird-feeders and assembling nest-boxes.
With thanks on behalf of everyone at WOS to Matt Prior, more information can be found at Marlborough News Online via this link:
http://www.marlboroughnewsonline.co.uk/features/general/2809-marlborough-downs-farmers-are-bringing-tree-sparrows-back-from-catastrophic-decline-with-some-enthusiastic-helpers
Article Details
Work to complete a hide and nesting bank for Sand Martins has been completed at Attenborough Nature Reserve in Nottinghamshire.
It is believed to be the first of its kind, incorporating an artificial nesting bank made of clay pipes and breeze blocks and a hide.
Cameras inside the 150 nesting tunnels will transmit images into the hide.
Here's link for more information:
http://www.bbc.co.uk/news/uk-england-nottinghamshire-26684497
Information about WOS
Wiltshire Ornithological Society was formed on November 30th, 1974, and has grown in recent years to more than 500 members.
Our mission is to encourage and pursue the study, recording and conservation of birds in Wiltshire
Portraits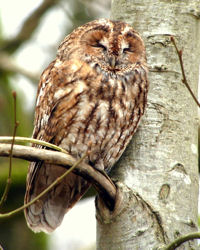 Latest News

In early June, three peregrine chicks were rescued from a nest in Shro...

New Incumbents At the WOS AGM on 5th April, Matt Prior was elected as...