You are here:  

Wiltshire Recorders' Forum 22nd February 2017
Latest News
Article Details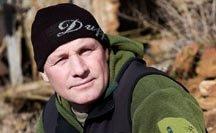 Wednesday 6th April 2016: Wessex Room, Corn Exchange, Market Place, Devizes, SN10 1HS at 7.30 pm
The WOS AGM followed by
Mike Dilger "The Trials and Tribulations of a Natural History Presenter"
Mike Dilger is an ecologist, natural history presenter and writer who is well known for being the wildlife reporter on the BBC television programme The One Show. As the title of his illustrated talk suggests Mike will be shedding light on the trials and tribulations of his work.
Article Details
Many members of the WOS will already be subscribers to British Birds or may have taken up trial offers. Whether or not, you may like to receive their free e-newsletter every month. This offers a flavour of what has been published recently and what is in the pipeline in areas such as book of the month, news and comment, the rarities section and special offers.
This is a new initiative from one of Britain's leading birding publications. It covers the UK and Western Palearctic and has been the birdwatchers' journal of record since 1907. It is read and recommended by many amateur and professional ornithologists, writers and photographers with Simon King stating that 'British Birds is the gold standard of ornithological literature in the UK'.
To receive the newsletters, just log on to www.britishbirds.co.uk and complete the sign up form at the bottom of the page. Give it a try.
Article Details
Birds of Conservation Concern 4, compiled by a coalition of conservation and monitoring organisations, has just been published. Species which occur regularly in the UK are assessed for inclusion on one of three lists, Red, Amber, Green with birds on the Red List being of highest conservation concern.
There are now 67 species on the Red List, 96 on the Amber List and 81 on the Green List.
Since 2009 when BoCC 3 was issued 20 species have been added to the Red List including upland breeders, curlew, dotterel, grey wagtail, merlin & whinchat; woodland birds, nightingale, pied flycatcher and woodcock; seabirds, kittiwake, puffin and shag. There is some good news in that bittern, nightjar and dunlin have moved from red to amber. Two of these species have received help in terms of habitat restoration proving that properly funded and targeted conservation can work.
The status of farmland birds continues to be of major concern. Twelve farmland species remain on the Red List with turtle dove continuing to decline hugely.
If you would like to read more visit http://www.bto.org/science/monitoring/psob
Article Details
An event to raise awareness of Hen Harrier conservation will be held on Sunday August 9th at RSPB Arne, nr Wareham. There will be guest speakers, a raffle and a photo opportunity at the event which aims to raise funds for 'Birders Against Wildlife Crime'.
For further info:
E-mail:This email address is being protected from spambots. You need JavaScript enabled to view it.
Twitter: @HHdaySouth
Web-site: www.henharrier.org
Information about WOS
Wiltshire Ornithological Society was formed on November 30th, 1974, and has grown in recent years to more than 500 members.
Our mission is to encourage and pursue the study, recording and conservation of birds in Wiltshire
Portraits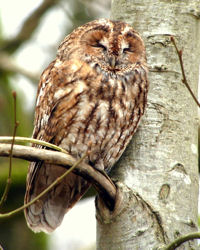 Latest News

WOS AGM commences at 7.30 pm on 5th April at the Corn Exchange, Devize...

We are very sorry to have to announce that James Ferguson-Lees, Presid...