You are here:  

Wiltshire Recorders' Forum 22nd February 2017
Latest News
Article Details
Mark Avery is a scientist by training and a naturalist by inclination. He writes about and comments on environmental issues.
Mark worked for the RSPB for 25 years until standing down in April 2011 to go freelance. He was the RSPB's Conservation Director for nearly 13 years.
Mark lives in rural Northamptonshire and is a member of Cheltenham Racecourse, the RSPB, the Wildlife Trusts, the BTO, Buglife, Plantlife, Butterfly Conservation, Pond Conservation, the Hawk and Owl Trust, the League Against Cruel Sports, the National Trust and the Labour Party.
In July 2014, Mark Avery published 'A Message from Martha : The Extinction of The Passenger Pigeon and Its Relevance Today'.
Article Details
A rare and spectacular winter visitor to Wiltshire, Smew is a duck whose habitat is changing because of global warming and it is doing twice as well in conservation areas protected by the EU, research has shown.
Scientific studies have shown that the occurence of wintering Smew have been spreading northwards across Europe as temperatures rise. A study of wetland data shows that nearly a third of the birds now spend winter in north-east Europe, compared with just 6% two decades ago.
In that region, Smew populations have grown twice as fast within Special Protection Areas established under the EU Birds Directive.
For more details follow the link:
http://www.theguardian.com/environment/2015/jan/26/rare-european-duck-protected-areas-smew-drakes
Article Details
'Through The Wire' tells the story of the British POWs who survived incarceration in German camps in World War Two by studying the birds that flew freely all around them.
While some of their fellow prisoners plotted escape and dug tunnels, men like John Buxton, Peter Conder and George Waterston looked hard at the birds that flew overhead on migration and also at those that chose to fly through the camp wire, like redstarts and goldfinches, and breed amongst the prisoners and their guards. With days, even years, to spare but without any binoculars or other equipment, the birdmen turned watching into their way of getting through the war.
Article Details
Based on real data (latitude, longitude and height) from the University of Amsterdam the animation initially shows the tracks of 12 birds, but then concentrates on a pair - male and female, as they migrate south in Autumn 2010 from the Veluwe forest in the Netherlands to warmer weather on the African coast (Liberia, Ghana and Cameroon). After wintering in Africa, in Spring 2011 the birds fly back. But en route we see the female lose her way - possibly due to unfavourable winds. After a long journey the male arrives back in the Veluwe forest and waits for her.
Follow this link to watch the animation:
http://vimeopro.com/south422/animal-gps-track-animation/video/85808414
Information about WOS
Wiltshire Ornithological Society was formed on November 30th, 1974, and has grown in recent years to more than 500 members.
Our mission is to encourage and pursue the study, recording and conservation of birds in Wiltshire
Portraits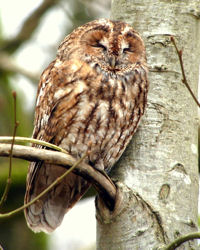 Latest News

WOS AGM commences at 7.30 pm on 5th April at the Corn Exchange, Devize...

We are very sorry to have to announce that James Ferguson-Lees, Presid...