You are here:  

Wiltshire Recorders' Forum 22nd February 2017
Latest News
Article Details
A special train - "The Pete Foreman Express" is to run from Bishops Lydiard to Minehead on Saturday 27th July.
Pete's ashes will be scattered during the journey. The train will leave Bishops Lydiard at 11.05am and return at 4pm. Coaches will leave local towns.
Any one interested should contact Pete's widow - Julianne Foreman on 01225 767098.
Article Details
'The Birds of Gloucestershire' is due to be launched in autumn 2013.
The attached flyer from the publishers details a pre-publication offer - until the end of August you can order copies for just £20 plus p&p instead of the full retail price of £45.

Please feel free to spread the word if you would like to...this is not an exclusive offer, so pass it on to friends, family and work colleagues by e-mail, Twitter, blog, website or any other method that springs to mind - as a great neighbour on the bookshelf to 'The Birds of Wiltshire'!
The publishers, Liverpool University Press, are a not-for-profit organisation, and any royalties from the book will go back into Gloucestershire for bird conservation.
Article Details
Swindon Choral Society presents an Illustrated talk:
The Arctic Tern Story, given by Graham Appleton, Director of Communications for BTO,
and introducing:
Atlantic Odyssey the new choral work by Robin Nelson, words by Michael Polack.
It takes place on Friday 19th July at Lawn Community Centre, Guildford Ave., Swindon SN31LA. Tickets costs £6 (includes one drink) and can be bought from Kath Danswan phone 01793533268
More details can be found at:
Information about WOS
Wiltshire Ornithological Society was formed on November 30th, 1974, and has grown in recent years to more than 500 members.
Our mission is to encourage and pursue the study, recording and conservation of birds in Wiltshire
Portraits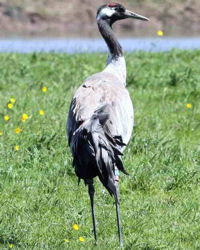 Latest News

WOS AGM commences at 7.30 pm on 5th April at the Corn Exchange, Devize...

We are very sorry to have to announce that James Ferguson-Lees, Presid...