You are here:  

Marlborough Downs Open Farm Sunday
Latest News
Article Details
Bird Ringing Demonstration at Swindon STW on Sunday, 18th December 2016
Escape the Christmas shopping and join us for a bird ringing demonstration by the North Wilts Ringing Group at Swindon STW on Sunday 18th December.
Swindon STW is a wetland complex right in the middle of Swindon and a wide variety of birds winter on site. In addition to the wide range of passerines that visit the feeding stations, we hope to catch Redwings and maybe something just a little bit different.
We need to let everyone into the site together so visitors will need to meet in enough time so that we access the site at 08:00, and we expect to finish at about 11:30.
Numbers are limited so if you would like to come along see a variety of birds close up and learn about the birds that use the site and how we manage the site and monitor birds on the site please contact Matt Prior on rThis email address is being protected from spambots. You need JavaScript enabled to view it. to book your place and Matt will send you directions.
This event is free but donations are always welcome.
Article Details
Ringing in Ravensroost Woods with Simon Tucker
Simon Tucker demonstrates the art of bird ringing – a wide range of woodland birds should be seen in close up. At this time of year there may be flocks of titmice and finches and possibly some of Ravenroost's winter visitors, such as redwing, lesser redpoll and, if we're lucky, siskin.
Meet: Will be advised on booking
Cost: £3. Booking essential
Contact: Robin Griffiths (01793) 751081
This is an event organised by the Wiltshire Wildlife Trust, Swindon Supporters Group.
Article Details
Cumberwell Park is hosting a conservation evening to which members and non members of the Club are invited on Friday 21st October 2016 at 7 pm in the Hayswood Suite. The evening will be hosted by Course Manager, Matthew James and Head of Conservation, Jon Keepen and will cover all aspects of conservation at Cumberwell Park including the Bird Box Project, New Course Planting and Long Rough Management. Club member Keith Wright will be involved and there will be a talk by Major Nigel Lewis, Barn Owl Conservation Network Advisor for Wiltshire on "Owls and Raptors". WOS members welcome.
Article Details
.....to Parliament seeking a moratorium on the hunting of critically declining wading birds. Woodcock, snipe and golden plover are shot in the UK despite serious, ongoing population declines. Chris is proposing that a moratorium should be imposed to allow the impact of shooting to be established by independent scientific investigation and any necessary regulation introduced to ensure that shooting is sustainable.
Information about WOS
Wiltshire Ornithological Society was formed on November 30th, 1974, and has grown in recent years to more than 500 members.
Our mission is to encourage and pursue the study, recording and conservation of birds in Wiltshire
Portraits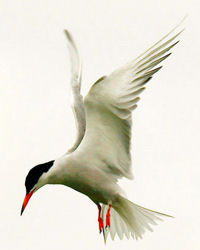 Latest News

At the WOS AGM on 5th April, Matt Prior was elected as Chairman, Marti...

WOS AGM commences at 7.30 pm on 5th April at the Corn Exchange, Devize...