You are here:  

Chris Packham petition
Latest News
Published: Tuesday, 12 August 2014 15:50
Over the past few weeks BirdWatch Ireland HQ has been receiving lots of phone calls and emails about strange birds with bright orange heads that have been visiting gardens around Ireland. They tend to flock with Starlings and House Sparrows and can be quite numerous in some areas, though they can't be found in any field guides. This is something that BirdWatch Ireland have become used to at this time of year, but for some reason this summer the number of reports has been absolutely unprecedented.
Rather than being some exotic new visitor, these in fact ARE Starlings and House Sparrows that have been feeding on a plant called New Zealand Flax (Phormium tenax). Though native to New Zealand, where it is often known by its Maori name of Harakeke, this species has been planted commonly in gardens around the country and has even become naturalised in the wild in many areas. We are used to plants being pollinated by insects and even by the wind, but New Zealand Flax uses another method: it is pollinated by birds.
For more information, follow this link: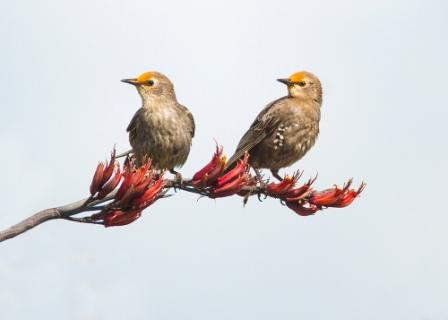 Information about WOS
Wiltshire Ornithological Society was formed on November 30th, 1974, and has grown in recent years to more than 500 members.
Our mission is to encourage and pursue the study, recording and conservation of birds in Wiltshire
Portraits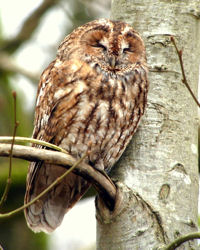 Latest News

CWP Coordinated Gull Roost Count The last coordinated count of gull roosts in the CWP was undertaken in winter 2005/06. In conjunction with the BTO Winter Gull Roost Count in 2003/2004 and a series o...

A new Atlas section has been added to the web site. This shows distribution and abundance maps for most of the birds that can be found in Wiltshire. To access the Atlas, select Atlas from the menu i...