You are here:  

Chris Packham petition
Latest News
Published: Thursday, 09 October 2014 08:39
Based on real data (latitude, longitude and height) from the University of Amsterdam the animation initially shows the tracks of 12 birds, but then concentrates on a pair - male and female, as they migrate south in Autumn 2010 from the Veluwe forest in the Netherlands to warmer weather on the African coast (Liberia, Ghana and Cameroon). After wintering in Africa, in Spring 2011 the birds fly back. But en route we see the female lose her way - possibly due to unfavourable winds. After a long journey the male arrives back in the Veluwe forest and waits for her.
Follow this link to watch the animation:
http://vimeopro.com/south422/animal-gps-track-animation/video/85808414
Information about WOS
Wiltshire Ornithological Society was formed on November 30th, 1974, and has grown in recent years to more than 500 members.
Our mission is to encourage and pursue the study, recording and conservation of birds in Wiltshire
Portraits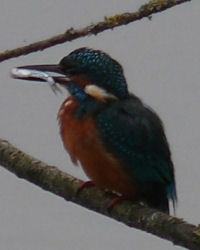 Latest News

CWP Coordinated Gull Roost Count The last coordinated count of gull roosts in the CWP was undertaken in winter 2005/06. In conjunction with the BTO Winter Gull Roost Count in 2003/2004 and a series o...

A new Atlas section has been added to the web site. This shows distribution and abundance maps for most of the birds that can be found in Wiltshire. To access the Atlas, select Atlas from the menu i...