You are here:  

Chris Packham petition
Latest News
Published: Monday, 03 November 2014 16:26
'Through The Wire' tells the story of the British POWs who survived incarceration in German camps in World War Two by studying the birds that flew freely all around them.
While some of their fellow prisoners plotted escape and dug tunnels, men like John Buxton, Peter Conder and George Waterston looked hard at the birds that flew overhead on migration and also at those that chose to fly through the camp wire, like redstarts and goldfinches, and breed amongst the prisoners and their guards. With days, even years, to spare but without any binoculars or other equipment, the birdmen turned watching into their way of getting through the war.
Information about WOS
Wiltshire Ornithological Society was formed on November 30th, 1974, and has grown in recent years to more than 500 members.
Our mission is to encourage and pursue the study, recording and conservation of birds in Wiltshire
Portraits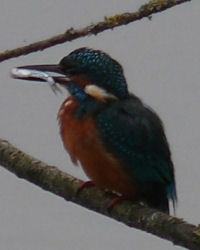 Latest News

CWP Coordinated Gull Roost Count The last coordinated count of gull roosts in the CWP was undertaken in winter 2005/06. In conjunction with the BTO Winter Gull Roost Count in 2003/2004 and a series o...

A new Atlas section has been added to the web site. This shows distribution and abundance maps for most of the birds that can be found in Wiltshire. To access the Atlas, select Atlas from the menu i...