You are here:  

Wintering Smew are responding well to EU Special Protection Areas
Latest News
Published: Monday, 26 January 2015 16:17
A rare and spectacular winter visitor to Wiltshire, Smew is a duck whose habitat is changing because of global warming and it is doing twice as well in conservation areas protected by the EU, research has shown.
Scientific studies have shown that the occurence of wintering Smew have been spreading northwards across Europe as temperatures rise. A study of wetland data shows that nearly a third of the birds now spend winter in north-east Europe, compared with just 6% two decades ago.
In that region, Smew populations have grown twice as fast within Special Protection Areas established under the EU Birds Directive.
For more details follow the link:
http://www.theguardian.com/environment/2015/jan/26/rare-european-duck-protected-areas-smew-drakes
Information about WOS
Wiltshire Ornithological Society was formed on November 30th, 1974, and has grown in recent years to more than 500 members.
Our mission is to encourage and pursue the study, recording and conservation of birds in Wiltshire
Portraits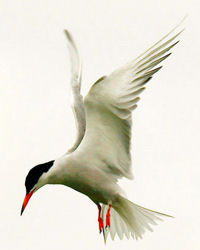 Latest News

CWP Coordinated Gull Roost Count The last coordinated count of gull roosts in the CWP was undertaken in winter 2005/06. In conjunction with the BTO Winter Gull Roost Count in 2003/2004 and a series o...

A new Atlas section has been added to the web site. This shows distribution and abundance maps for most of the birds that can be found in Wiltshire. To access the Atlas, select Atlas from the menu i...