You are here:  

Marlborough Downs Open Farm Sunday
Latest News
Published: Saturday, 30 April 2016 14:12
Marlborough Downs Open Farm Sunday
Farmers from the Marlborough Downs are hosting Open Farm Sunday at Avebury Trusloe this year – so come along for a great day out!
Matt Prior will be manning a stand which will publicise the Wiltshire Ornithological Society and in particular our conservation work.
The event takes place on Sunday 5th June 2016, from 11:00 to 16:00 at Manor Farm, Avebury Truslow, SN8 1QY.
Entry is free. Children under 16 must be accompanied by a responsible adult
For further information contact by emailing This email address is being protected from spambots. You need JavaScript enabled to view it., or go to www.farmsunday.org
Information about WOS
Wiltshire Ornithological Society was formed on November 30th, 1974, and has grown in recent years to more than 500 members.
Our mission is to encourage and pursue the study, recording and conservation of birds in Wiltshire
Portraits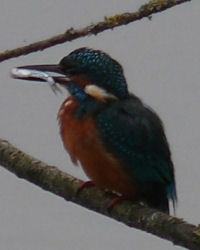 Latest News

At the WOS AGM on 5th April, Matt Prior was elected as Chairman, Marti...

WOS AGM commences at 7.30 pm on 5th April at the Corn Exchange, Devize...