You are here:  

Ieuan Evans "Unravelling the Mysteries of Migration" 5th April 2017
Latest News
Published: Tuesday, 27 September 2016 14:44
.....to Parliament seeking a moratorium on the hunting of critically declining wading birds. Woodcock, snipe and golden plover are shot in the UK despite serious, ongoing population declines. Chris is proposing that a moratorium should be imposed to allow the impact of shooting to be established by independent scientific investigation and any necessary regulation introduced to ensure that shooting is sustainable.
Information about WOS
Wiltshire Ornithological Society was formed on November 30th, 1974, and has grown in recent years to more than 500 members.
Our mission is to encourage and pursue the study, recording and conservation of birds in Wiltshire
Portraits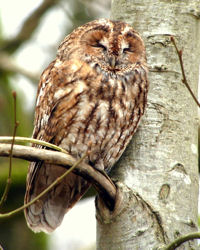 Latest News

A new Atlas section has been added to the web site. This shows distrib...

The two peregrine chicks being raised on Salisbury Cathedral have fled...