You are here:  

Marlborough Downs Open Farm Sunday
Latest News
Published: Tuesday, 27 September 2016 14:49
Cumberwell Park is hosting a conservation evening to which members and non members of the Club are invited on Friday 21st October 2016 at 7 pm in the Hayswood Suite. The evening will be hosted by Course Manager, Matthew James and Head of Conservation, Jon Keepen and will cover all aspects of conservation at Cumberwell Park including the Bird Box Project, New Course Planting and Long Rough Management. Club member Keith Wright will be involved and there will be a talk by Major Nigel Lewis, Barn Owl Conservation Network Advisor for Wiltshire on "Owls and Raptors". WOS members welcome.
Information about WOS
Wiltshire Ornithological Society was formed on November 30th, 1974, and has grown in recent years to more than 500 members.
Our mission is to encourage and pursue the study, recording and conservation of birds in Wiltshire
Portraits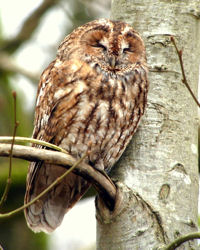 Latest News

At the WOS AGM on 5th April, Matt Prior was elected as Chairman, Marti...

WOS AGM commences at 7.30 pm on 5th April at the Corn Exchange, Devize...