You are here:  

Marlborough Downs Open Farm Sunday
Latest News
Published: Monday, 12 December 2016 18:36
Bird Ringing Demonstration at Swindon STW on Sunday, 18th December 2016
Escape the Christmas shopping and join us for a bird ringing demonstration by the North Wilts Ringing Group at Swindon STW on Sunday 18th December.
Swindon STW is a wetland complex right in the middle of Swindon and a wide variety of birds winter on site. In addition to the wide range of passerines that visit the feeding stations, we hope to catch Redwings and maybe something just a little bit different.
We need to let everyone into the site together so visitors will need to meet in enough time so that we access the site at 08:00, and we expect to finish at about 11:30.
Numbers are limited so if you would like to come along see a variety of birds close up and learn about the birds that use the site and how we manage the site and monitor birds on the site please contact Matt Prior on rThis email address is being protected from spambots. You need JavaScript enabled to view it. to book your place and Matt will send you directions.
This event is free but donations are always welcome.
Information about WOS
Wiltshire Ornithological Society was formed on November 30th, 1974, and has grown in recent years to more than 500 members.
Our mission is to encourage and pursue the study, recording and conservation of birds in Wiltshire
Portraits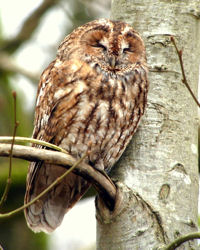 Latest News

At the WOS AGM on 5th April, Matt Prior was elected as Chairman, Marti...

WOS AGM commences at 7.30 pm on 5th April at the Corn Exchange, Devize...