Latest News
Published: Monday, 19 December 2016 19:58
An invitation from Wiltshire Wildlife Trust
Do you have an interest in Wiltshire's wildlife and natural environment? Are you involved and/or interested in the county's various recording groups and projects? If so, do consider the Wiltshire Recorders' Forum 2017 at the Town Hall, Devizes on Wednesday 22nd February 2017, 0930 hrs - 1530 hrs.
The event is free, there will be speakers: see https://www.wiltshirewildlife.org/Event/wiltshire-recorders-forum-2017 for more details including the programme. Enquiries to This email address is being protected from spambots. You need JavaScript enabled to view it.
Information about WOS
Wiltshire Ornithological Society was formed on November 30th, 1974, and has grown in recent years to more than 500 members.
Our mission is to encourage and pursue the study, recording and conservation of birds in Wiltshire
Portraits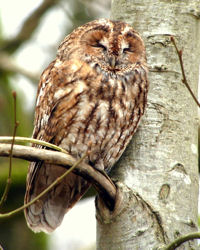 Latest News

At the WOS AGM on 5th April, Matt Prior was elected as Chairman, Marti...

WOS AGM commences at 7.30 pm on 5th April at the Corn Exchange, Devize...