You are here:  

Ieuan Evans "Unravelling the Mysteries of Migration" 5th April 2017
Latest News
Published: Thursday, 09 November 2017 14:57
An update to this work is overdue – a lack of recent counts is leaving a large gap in our knowledge of how these species use the CWP today, not least in response to changes in lake use across the CWP.
On Sunday 21st January 2018 (the January WeBS date) we hope to undertake a coordinated count of sites across the CWP; to do so will require a large team since there are a large number of sites and some sites are large enough to require more than one observer. We may require a team of around 30 people to achieve full coverage, but obviously some compromises may be necessary – focus will be upon covering the core sites.
If you'd like to get involved in this please let us know. Experience of counting gulls and gull ID is of course very useful; whilst the focus is on the more common and widespread species in order to maximise counts of these, there is of course the chance of encountering less common species too. All of the data will be contributed to the BTO's Wetland Bird Survey and will therefore contribute to various population estimates.
We will aim to count all roosting gulls on the key roosts in the CWP; this will entail counting individuals of all species, often as they arrive (making the counting much easier than simply counting them on the water). In most cases 1-2 observers per location will be sufficient but for larger sites supporting greater numbers such as Lake 114 (Bowmoor), Lake 125/126 (Coln Country Park), Pit 16 and Pit 74, more observers may be required, to enable each observer to focus upon individual species to improve the accuracy of the count. Counts will commence 1.5 hours before sunset (which will be 16:30 hours on the 21st January 2018) and finish maybe 30 minutes after sunset, depending on ambient light levels.
If you'd like further information, or to confirm your interest, please let me know. More details will follow nearer the time once we know how many people are interested in getting involved. Many thanks – Gareth Harris. Local Organiser for Wetland Bird Survey in the CWP. This email address is being protected from spambots. You need JavaScript enabled to view it.
Information about WOS
Wiltshire Ornithological Society was formed on November 30th, 1974, and has grown in recent years to more than 500 members.
Our mission is to encourage and pursue the study, recording and conservation of birds in Wiltshire
Portraits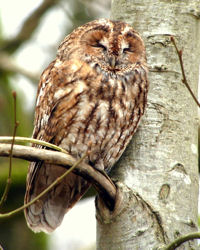 Latest News

CWP Coordinated Gull Roost Count The last coordinated count of gull roosts in the CWP was undertaken in winter 2005/06. In conjunction with the BTO Winter Gull Roost Count in 2003/2004 and a series o...

A new Atlas section has been added to the web site. This shows distribution and abundance maps for most of the birds that can be found in Wiltshire. To access the Atlas, select Atlas from the menu i...