West Wilts Group
Webb's Wood: Saturday, 4th March 2017
A lovely session in Webb's Wood this morning. With two of my more inexperienced trainees in attendance (Annie has only just started extracting; David has just had a couple of taster sessions, and I started him ringing birds today) I only set three nets (2 x 18m + 1 x 12m) around the feeding station and we were rewarded by a catch of 40 birds from 13 species. The catch came in regular intervals, giving plenty of time for me to spend with David, helping him to develop the techniques he will need in his ringing career.
We caught four Great Spotted Woodpeckers: equalling the largest catch of this species that I have had in one session. One of the woodpeckers we were unable to sex. Although the nape was black, there was a smattering of glossy red feathers throughout the nape area. The texts acknowledge the existence of the situation but focus on what it means for ageing the bird (nothing, as the texts have it) and say nothing about the sex of the bird. Unfortunately, we didn't manage to catch the Lesser Spotted Woodpecker that sat and called for about 10 minutes in the trees just behind our ringing station. The list for the day was: Great Spotted Woodpecker 4; Nuthatch 2(1); Blue Tit 5(1); Great Tit 4; Coal Tit (4); Marsh Tit (2); Long-tailed Tit 1(1); Robin (1); Blackbird 1; Goldcrest 1; Chaffinch 4; Lesser Redpoll 3; Siskin 5. Totals: 30 birds ringed from 10 species and 10 birds retrapped from six species.
We caught another four Chaffinch but, unfortunately, a fifth had to be released without ringing, as it was suffering with the Fringilla papilloma virus. ST/AH/DW
Somerford Common: Saturday, 25th February 2017
A second session in a Forestry Commission wood in the Braydon Forest where I have recently had to move the feeding station, produced another good and varied catch. Unlike Red Lodge, I had to move the feeding station because the path on which it was previously set is now impassable: a combination of wet weather and horses has churned it into a real swamp. Also unlike Red Lodge, there have been no subsequent vandalism problems.
I was joined for this session by Jonny, Steph and her daughter Lillie. Lillie is a delight and, at a mere seven years of age, is knowledgeable of the birds we process and is very confident in her handling of them (well, all except the Great Spotted Woodpecker, anyway). Definitely a ringer of the future. However, her major contribution to the day was her discovery that the rulers we use for measuring the wings (which have a small rectangular stop at the 0 point of the rule) could be made to walk across our ringing table if placed on the end stop. We have a new game for quiet sessions.
The wood offered decent shelter from what wind there was, the weather was dull and overcast for most of the session, almost perfect bird ringing conditions. We set three net rides, anitcipating that most of the action would be around the feeding station. 72 metres down the main track and 12 metres behind the bird feeders, to catch anything coming through the wood to visit the station. The list of birds caught was: Great Spotted Woodpecker 1(1); Nuthatch (1); Treecreeper 1; Blue Tit 8(6); Great Tit 3(4); Coal Tit 10(6); Marsh Tit (2); Long-tailed Tit (8); Dunnock (2); Robin 4; Blackbird (1); Chaffinch 3; Goldfinch 1; Siskin 2; Lesser Redpoll 1. Totals: 34 birds ringed from 10 species; 31 birds retrapped from nine species, making 65 birds processed from 15 species.
There were a number of interesting things arising from the catch. It is known that Long-tailed Tits hang around in family groups. We caught numbers JJP468 to JJP473 inclusive. All were ringed on the 24th August last year at Somerford Common. We also caught consecutively numbered adult male and female Great Tits, originally ringed in December last year, adjacent to each other in the same net. I had the same occurrence at Red Lodge yesterday, where both were originally ringed in March of last year, and I have seen it before in Ravensroost. I have searched the literature and, although male Great Tits are said to be usually monogamous within the breeding season, there is nothing about the maintenance of the pair bond outside the breeding season. Looks as though there might be a study and a paper in this. Of course, this is the sort of thing that can only be investigated through the ringing scheme, as it is the only permanent way of identifiying individuals.
We ringed our second (and third) Siskin for the site, a male and a female (the first was back in November 2013), plus our second Goldfinch for the site (the first was in November 2015), our sixth Great Spotted Woodpecker of the year, and a Treecreeper that, for once, looked comfortable when photographed (too often they adopt a hunched posture that just doesn't look right). A few photographs from today's session follow:
ST/JC/SB/LB
Red Lodge Plantation: Friday, 24th February 2017
I have been having a bit of an issue at Red Lodge recently. Because the main track has been severely damaged by the machinery used for the thinning operations over the last year-and-a-half, I can no longer get my car the kilometre into the wood where my feeding station is set. It is a long trek to get all the equipment and the ringing station in place for a session, so a few weeks ago I moved the feeding station to a position just a couple of hundred metres away from where we park the cars. The feeding station had been in place for 5 years with no problems of theft or vandalism. The new position has clearly upset somebody: 3 days after the bird table was dug into its new position I found it had been uprooted and put to one side. Thinking it might have just been blown over in this interminable bad weather, I dug it back in a few metres back from where it was before. The next week, when I went to top up the feeders, no bird table. I eventually located it in the middle of a nearby pond. On the basis that I don't give in to bullies, I dug it back in, with the pole considerably deeper into the subsoil.
Anyway, I was planning a session for this morning and went to top up the feeders yesterday and, presumably because you have to be pretty daft to go walking in the woods when it is blowing up to 60mph (trees are down in the wood), the table was still in place. So, this morning I set my nets and, as I was finishing setting the last net, adjacent to the bird table, a 50-something male, clad in something that looked remarkably like a dry suit, came haring through the woods on his mountain bike, on a collision course for my nets and the table. I stopped him, pointed out where my nets were and the work that goes on and why I supplementary feed in the wood. I raised the problems of mindless petty vandalism on Forestry Commission sites. I dropped into the conversation that the FC have said they will put up covert camera coverage and alert the police if it happens again. He protested mightily that he would never have done anything like that. Funnily enough, I got the feeling that the problem might have been resolved.
As this was a solo session, I only set two 18m and one 9m nets. It still ended up being a lot of work, with large numbers of Blue, Great and Coal Tits turning up. Anybody who has been ringing for any length of time will know of the "fun" of extracting large numbers of Blue Tits, particularly when on your own, and when a sizeable proportion decide to double pocket or spin, or combine them together. Having moaned a bit, it was actually an excellent session. The highlight had to be the first Siskin caught in the wood since I started ringing there in autumn 2012. This follows hard on the heels of the first Lesser Redpoll caught in the wood in December 2016. Perhaps one of the impacts of the thinning of the woodland is to have made it more attractive to winter finches.
As well as the Siskin, I was lucky enough to catch a couple of Great Spotted Woodpeckers, which makes five for the year so far: we caught only nine in the whole of 2016. We have only caught one previously in Red Lodge, in 2015. There was a cracking male Nuthatch. Sexing Nuthatches is very easy: the male has dark brick red edges to its undertail coverts and also on the body wall adjacent to the axillaries; the female has paler, buff fringing.
The list for the day was: Great Spotted Woodpecker 2; Nuthatch 1; Blue Tit 18(11); Great Tit 9(10); Coal Tit 8(3); Marsh Tit (1); Long-tailed Tit (1); Wren 1(1); Robin 1(1); Blackbird 1; Goldcrest 1; Chaffinch 1; Siskin 1. Totals: 44 birds ringed from 11 species; 28 retrapped from seven species, making 72 birds processed from 13 species.
Several of the Great Tits were being fed on by ticks, which I removed with my needle forceps. It is astonishing how the birds do not struggle when you are doing this - almost as if they know you are doing something to benefit them. ST
Ravensroost Wood & The Firs: Thursday, 16th & Saturday, 18th February 2017
An interesting couple of sessions over which virtually the entire team took part. Thursday was at Ravensroost Woods and Saturday at the Firs.
The list for Ravensroost was: Treecreeper 1(1); Blue Tit 2(5); Great Tit 2(2); Coal Tit (6); Marsh Tit (2); Dunnock (1); Robin 2(6); Blackbird 1(1); Chaffinch 5; Goldfinch 8. Totals: 21 birds ringed from 7 species; 24 retrapped from 8 species, making 45 birds processed from 10 species.
The list from the Firs was: Great Spotted Woodpecker 1; Nuthatch (1); Blue Tit 7(4); Great Tit 1(7); Coal Tit 1(3); Marsh Tit (2); Long-tailed Tit 1(2); Wren 2; Robin 4(2); Blackbird 1; Goldcrest 1; Chaffinch 1(1). Totals: 20 ringed from 10 species; 22 retrapped from 8 species, making 42 birds processed from 12 species.
I never thought that when I started ringing at the Wildlife Trust's sites in autumn 2012 that the Firs would ever match Ravensroost for numbers and actually have a greater variety of species. There has been such a strong focus on improving the habitat at the Firs, for all wildlife, that it is great to see it working. To be fair, if one of my crew hadn't let a Goldcrest escape at Ravensroost on Thursday, there would have been one more bird retrapped and one additional species processed but, as both sites have the same feeding station arrangement (peanuts, mixed seed and nyjer seed) and both feeding stations were additionally topped up the day before the ringing session, it is a valid comparison.
The highlights of the Ravensroost session were the Goldfinches and Chaffinches. It was our best catch of Goldfinches at Ravensroost ever: not all of them were caught at the feeding station, three came to a lure in the open, on ride R38, the feeding station is part way up R28, on the opposite side of the main track.
The Chaffinches are a nice find. In 2012 and 2013 we had excellent numbers of them in the wood. However, in 2014 and 2015 the numbers fell off a cliff. 2016 was better and this is a good start to 2017, so I am hoping we will see the recovery continue. Unfortunately, at each site we caught one Chaffinch affected with the Fringilla papilloma virus. These are the first cases I have seen for a long time in the Braydon Forest.
In the Firs, the two retrapped Long-tailed Tits were at least three years old. One of them was ringed in the Firs exactly three years ago, was subsequently recaptured twice on Somerford Common in 2015, and has now returned to the Firs. Recapturing two Marsh Tits, which were ringed as youngsters in the Firs last year, was encouraging. There is some exchange between the Firs and Webb's Wood, but it does look as if they are breeding successfully in the Firs, as they are in Ravensroost Woods.
There was one worrying discovery:
It looks, horribly, as if the Fringilla papilloma virus might have crossed more than the species boundary. The left leg shows fairly typical warty excrescences, the right leg has rotted away leaving a stump. There was no evidence of mite infestation, so it looks rather like a potentially bad situation.
A small anecdote to finish. One of my trainees was wildlife watching at Lower Moor Farm in the week. Whilst enjoying great views of an Otter and a Kingfisher three photographers came into the hide. They spotted the Kingfisher, which was immediately followed by a torrent of abuse about ringers and ringing, because this particular bird happened to be one of the ten we have ringed in the last couple of years at the site. I am afraid that I do think that what we do is worthwhile, so there is no plan to stop anytime soon. You will always be welcome to join us for an explanation of the importance of ringing to ornithology - and I am always willing to listen to an explanation of why you think your photographs are more important than the long term studies we are undertaking. I am running a ringing demonstration at Ravensroost in April, so please come along and I will happily explain the importance of what we do. ST/JC/CS/NS/AH/SB
Tedworth House: Wednesday, 15th February 2017
It was a grey day today, which eventually turned to rain at midday, leading to Dave Turner, (Wildlife Trust Special Projects Officer, provider of sausage sarnies and all round good bloke and my help at Tedworth House) and myself getting soaked whilst putting the equipment away. Fortunately, I am out again tomorrow and it is scheduled to be dry and a bit sunny, so I should be able to dry them off. Whilst walking down to set up a couple of nets adjacent to the herb and vegetable garden by the house, we were treated to excellent views of the Black Redstart that has made the House his home this winter. Talking to Chas, the groundsman at the House, it has apparently found a cache of over-wintering ladybirds which it flies up and picks off to eat. It is now accompanied by a Robin, that has taken to picking up any that are dislodged by its feeding activities. I have not attempted to target the bird to ring it.
We had a good session, with the largest catch taken at the site. It was mainly Blue Tits, but there were some nice surprises in there as well. The biggest surprise was a Great Tit. I didn't recognise the ring number, TT96119. I subsequently learned from Jack Daw that he ringed the bird in the nest on 12th June 2016, in the area of Barrow Plantation just off A338 at CC tank crossing,` around 2 miles or so north of the site at Tedworth House. It was one of a brood of eight. Blue and Great Tits are known to disperse widely away from their natal sites. I see regular movements into and around the Braydon Forest but it is not usually through such an urban area.
The list for the morning was: Great Spotted Woodpecker 1; Treecreeper (1); Blue Tit 12(5); Great Tit 7(2); Coal Tit 4; Dunnock 2; Robin (1); Song Thrush 1; Blackbird (1); Goldcrest 2; Chaffinch 1. Totals: 30 birds ringed from 8 species; 10 birds retrapped from 5 species, making 40 birds processed from 11 species. ST
West Wilts Group: non-group activities 2016
The West Wilts Ringing Group is actively involved in a large number of local projects: constant effort sites at Cowleaze Wood and Lower Moor Farm; the Braydon Forest Living Landscapes and Marsh Tit projects and the Ravensroost coppice project are all long-term projects focused entirely on our activities in Wiltshire. On top of that, we probably have one of the heaviest schedules of organised ringing demonstrations and social engagement programmes of any ringing group in the country.
Outside of that, however, we are also pretty active on other projects with other organisations. Ian Grier and Andy Palmer are long-term collaborators with the RSPB on the Wessex Stone Curlew project. Ian has been training RSPB staff (and Andy) on how to ring Stone Curlew chicks for three years now. In the 2016 summer season, as well as the Stone Curlew ringed by the RSPB staff, Andy ringed a further 10 chicks.
Jonny Cooper has been very busy this year. The year started with him working with the Widlfowl and Wetlands Trust to ring and radio track a wide variety of birds using the Newport Wetlands. I also got involved in this project and we had a great time ringing a number of bird species that we would not normally have expected to get close to. Further to that, Jonny spent time with the WWT at Slimbridge, Martin Mere, Caerlaverock and on Lake Windermere, doing a wide range of ringing and getting experience with a number of different catching techniques, including cannon netting and whoosh netting. In addition, it would be wrong not to mention his trip to Iceland and his long weekend at Spurn Point, immediately prior to my elevating him to his C-permit.
Although, unusually, I didn't get out with the Wash Wader Group or the North Thames Gull Group in 2016, Jonny and I have already started 2017 with a trip to Pitsea with the NTGG, and we have another two sessions lined up with them this Spring. So our additional birds for 2016 were as follows:
| | | | |
| --- | --- | --- | --- |
| | Retraps | Ringed | Pulli |
| Fulmar | | 3 | 1 |
| Shag | | | 22 |
| Greylag Goose | | 21 | |
| Canada Goose | 2 | 25 | |
| Shelduck | | 18 | |
| Wigeon | | 4 | |
| Teal | | 3 | |
| Mallard | | 4 | |
| Pintail | 1 | 2 | |
| Coot | | 2 | |
| Oystercatcher | | 1 | |
| Stone-curlew | | | 10 |
| Ringed Plover | | 5 | 5 |
| Knot | | 1 | |
| Dunlin | | 5 | |
| Snipe | 1 | 1 | |
| Curlew | | 3 | |
| Black-headed Gull | | 1 | 11 |
| Kittiwake | 5 | 12 | 139 |
| Common Tern | | 1 | |
| Arctic Tern | | 8 | 33 |
| Black Guillemot | | | 9 |
| Puffin | 3 | 1 | 3 |
| Totals | 12 | 118 | 233 |
ST/IG/JC/AP
West Wilts Ringing Group Totals 2016
A quieter year than last year for various reasons but, it would seem, a poor breeding season for many of our commoner birds. For example, Blue Tit ringed was down by 103 birds on last year: an 18% reduction. That reduction was almost entirely down to there being fewer young fledged this year. The ratio of adult to young in every other year recorded has been 40:60. This year the proportions were reversed.
Despite it being a quieter year there were quite a few highlights. Without doubt, the star bird was the Yellow-browed Warbler, only the second caught in Wiltshire. The previous one being caught in 2005. There were hundreds of them all around the coast but very few came inland, and there were very few sightings in Wiltshire. Also, Spotted Flycatcher were caught for the first time in the Braydon Forest: two in the Firs and one in Red Lodge in the autumn. All three birds were juveniles and, given that at least one brood was rescued and reared at the Oak & Furrows Wildlife Centre at Blakehill Farm, we can be pretty confident that they are breeding in the area. Almost as exciting was catching two juvenile Lesser Redpoll at the meadow pond in the Ravensroost complex. These were newly fledged birds, indicating that they, also, might well be breeding within the Forest.
We had a good year for Kingfisher at Lower Moor, with five juveniles ringed and three other individuals recaptured, including the first one we ringed at Lower Moor, in August 2014 and a bird that was originally ringed at Waterhay and dispersed westwards to end up at Lower Moor.
| | | | | |
| --- | --- | --- | --- | --- |
| | Full grown | Pulli | Recoveries | Total |
| Kestrel | 1 | 0 | 0 | 1 |
| Woodpigeon | 4 | 0 | 0 | 4 |
| Collared Dove | 2 | 0 | 1 | 3 |
| Tawny Owl | 1 | 0 | 1 | 2 |
| Kingfisher | 5 | 0 | 3 | 8 |
| Green Woodpecker | 2 | 0 | 0 | 2 |
| Great Spotted Woodpecker | 10 | 0 | 1 | 11 |
| Swallow | 43 | 7 | 0 | 50 |
| House Martin | 16 | 0 | 0 | 16 |
| Meadow Pipit | 15 | 0 | 0 | 15 |
| Grey Wagtail | 2 | 0 | 0 | 2 |
| Pied/White Wagtail | 1 | 0 | 0 | 1 |
| Wren | 186 | 0 | 86 | 272 |
| Dunnock | 96 | 0 | 66 | 162 |
| Robin | 253 | 0 | 136 | 389 |
| Redstart | 1 | 0 | 0 | 1 |
| Whinchat | 2 | 0 | 0 | 2 |
| Stonechat | 6 | 0 | 2 | 8 |
| Blackbird | 146 | 0 | 64 | 210 |
| Song Thrush | 55 | 0 | 27 | 82 |
| Redwing | 132 | 0 | 0 | 132 |
| Mistle Thrush | 1 | 0 | 1 | 2 |
| Cetti's Warbler | 2 | 0 | 4 | 6 |
| Sedge Warbler | 8 | 0 | 0 | 8 |
| Reed Warbler | 27 | 0 | 3 | 30 |
| Lesser Whitethroat | 20 | 0 | 3 | 23 |
| Whitethroat | 29 | 0 | 2 | 31 |
| Garden Warbler | 39 | 0 | 15 | 54 |
| Blackcap | 208 | 0 | 78 | 286 |
| Yellow-browed Warbler | 1 | 0 | 0 | 1 |
| Chiffchaff | 292 | 0 | 82 | 374 |
| Willow Warbler | 75 | 0 | 13 | 88 |
| Goldcrest | 133 | 0 | 27 | 160 |
| Firecrest | 0 | 0 | 1 | 1 |
| Spotted Flycatcher | 3 | 0 | 0 | 3 |
| Long-tailed Tit | 149 | 0 | 89 | 238 |
| Marsh Tit | 22 | 0 | 29 | 51 |
| Coal Tit | 69 | 0 | 52 | 121 |
| Blue Tit | 454 | 0 | 173 | 627 |
| Great Tit | 244 | 0 | 134 | 378 |
| Nuthatch | 28 | 0 | 7 | 35 |
| Treecreeper | 36 | 0 | 23 | 59 |
| Jay | 2 | 0 | 0 | 2 |
| Magpie | 3 | 0 | 0 | 3 |
| Starling | 9 | 0 | 0 | 9 |
| House Sparrow | 21 | 0 | 0 | 21 |
| Chaffinch | 45 | 0 | 5 | 50 |
| Greenfinch | 18 | 0 | 2 | 20 |
| Goldfinch | 148 | 0 | 11 | 159 |
| Siskin | 25 | 0 | 2 | 27 |
| Linnet | 39 | 0 | 0 | 39 |
| Lesser Redpoll | 37 | 0 | 3 | 40 |
| Redpoll (Common/Lesser) | 2 | 0 | 0 | 2 |
| Bullfinch | 70 | 0 | 28 | 98 |
| Yellowhammer | 22 | 0 | 0 | 22 |
| Reed Bunting | 58 | 0 | 6 | 64 |
| Total: | 3318 | 7 | 1180 | 4505 |
Group highlights have included both Andrew Bray and Jonny Cooper being awarded their C-permits. During the year the group carried out a number of ringing demonstrations, notably for the Wildlife Trusts' Trainees Residential Course at Langford Lakes in January (trainees from Wiltshire, Somerset, Devon and Dorset); the Help4Heroes Families' Day and the Nationwide Building Society Families's Day, both in March, the Wiltshire Wildlife Trust's Watch Group in November plus nine sessions at Tedworth House and our usual sessions at Ravensroost Woods and Ravensroost Meadows. I also became involved in the work of the Wildlife Trust's Well Being Team. You can read about what the Well Being Team does on the Wildlife Trust's web-site: it is a very worthwhile social enterprise, for which the Trust should be applauded. We know that the people who have attended the talks and demonstrations have thoroughly enjoyed them (and I have recruited a ringing trainee from one of the events). Mike and Rob have already kicked off 2017 by running the demonstration for the Wildlife Trusts' Trainees at Langford Lakes again this January, which has generated another youngster interested in becoming a ringer. We look forward to an exciting and interesting 2017 (when it stops raining). ST and the rest of the WWRG
Blakehill Farm: Wednesday, 25th January 2017
We had planned on ringing at Ravensroost this morning but, as Ellie informed me that there was going to be a large work party there today, she thought we might do a session at Blakehill instead. I thought that we would have a go for Snipe and Redwing, as there are plenty of both around. Having had a chat with a few other ringers about the best way to catch Snipe, we set a few nets around the ponds close to the Whitworth Centre. Close to the marshy edges of the pond, close to grassy tussocks, as advised by those who catch them regularly. However, we made one mistake. The weather forecast had been for the weather not to freeze and for the freezing fog to have moved on. So Tuesday evening found Jonny and myself setting nets at dusk, furling them, ready to open them before dawn today. We saw a couple of Snipe fly off as we approached the ponds: boding well for the morrow, we hoped. Whilst setting the Redwing nets, I was lucky enough to get great views of a dog Fox. It was trotting around the field, barking quite regularly, He wandered off around the ponds for a while before coming back into the field. He eventually noticed me working and sat and watched me work for few minutes before going on his way. Clearly unconcerned at my presence.
Anyway, our mistake was believing the forecast. Jonny and myself arrived on site at 6:30, ready to open the nets, only to find them frozen together. It took an hour or so to open them but then the fog froze those elements that were not already rimed with frost. Despite those nets being incredibly visible, we did manage to catch a couple of Blackbirds and three Redwing that were clearly not looking where they were going. It was a shame we caught so few Redwing: there were good sized flocks moving around but they were clearly seeing the nets. Absolutely no sign of Snipe.
Ellie joined us at 7:30 and we set a few more nets, along the hedgerow / tree-line opposite the Whitworth Centre. These also became rimed quite quickly: but not before we caught our first Stonechat of the year After 11:30, the fog lifted, the nets thawed and dried out quite quickly and we caught a few more birds. The list was: Blue Tit 1; Stonechat 1; Robin 3; Redwing 3; Blackbird 2; Goldcrest 1; Bullfinch 5. Only 16 birds from seven species but an interesting catch nonetheless.
We took advantage of the proximity of the Whitworth Centre to set up our ringing station indoors, out of the cold and fog. We shared the building with the over-50's Wellbeing Group, who were fascinated with what we were doing and welcomed the opportunity to get a close up look at the birds. When they were offered the chance to be taught how to safely hold a bird and release it, we think (know) it really made their day. They were busy making rustic Wellington boot racks, so that you can hang up your wellies and not tread mud all over the place. I used it. Only one downside: the boot goes on upside down, so your hands get dirty.
Ironically, as I was walking across the field opposite the Whitworth Centre to start taking down the nets, I put up a Snipe: which flew off and narrowly missed the edge of the net I was neading towards. We will persevere. ST/JC/EJ
Information about WOS
Wiltshire Ornithological Society was formed on November 30th, 1974, and has grown in recent years to more than 500 members.
Our mission is to encourage and pursue the study, recording and conservation of birds in Wiltshire
Portraits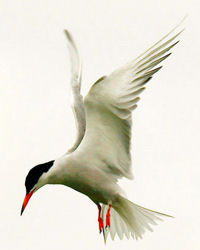 Latest News

A new Atlas section has been added to the web site. This shows distrib...

The two peregrine chicks being raised on Salisbury Cathedral have fled...