News Introduction
This area of the website contains news about birds and birding in Wiltshire and beyond.

If you have a news item which you would like included please send to the This email address is being protected from spambots. You need JavaScript enabled to view it..
Festival of Flight, Blakehill Nature Reserve, 19th August
Festival of Flight
Saturday 19th August 11 am - 4 pm
Blakehill Nature Reserve, Cricklade SN6 6RA
Join the Wiltshire Wildlife Trust on the historic airfield of Blakehill to celebrate the wonder of all things that fly! From Dakota to Dragonflies, whether your interest is the history of the former airfield, the wildlife of the reserve or just having fun, there will be something of interest for everyone. All ages welcome. Admission free.
https://www.wiltshirewildlife.org/Event/festival-of-flight
Hen Harrier Day South 6th August 2017
Hen Harrier Day South is to be held at RSPB Arne, Nr Wareham, Dorset on Sunday 6th August 2017 from 1100 - 1500 hours. Chris Packham will be one of the speakers.
James Ferguson-Lees 1929-2017
Unpublished
We are very sorry to have to announce that James Ferguson-Lees, President of the Wiltshire Ornithological Society, died on the 11th of January at the age of 88. James moved to the village of Rode in Somerset in the late 1970s, and in 1984 he carried out a breeding bird survey of the Longleat Estate and later he became involved, together with John Pollard, a founder member and long-time Treasurer of WOS, in a project to install Pied Flycatcher nest boxes at Longleat. It was WOS's good luck that because of this connection, he decided to become involved in the activities of WOS rather than the Society's Somerset counterpart. He joined the Society in 1984 and was elected to the Executive Committee in 1994, where he served until 2006 when he was elected President of WOS, a position he held until his death. Among his many contributions to the work of the Society were chairing the Wiltshire Tetrad Atlas Group, responsible for planning and organizing the fieldwork for Birds of Wiltshire (1995-2001) and subsequently as Chief Editor on the Birds of Wiltshire Editorial Board (2002-2007). James had also held many senior positions in the national birding community, including editor of British Birds, President of the British Trust for Ornithology, Deputy Director of the RSPB and Records Committee Chairman of the British Ornithologists' Union. He wrote or co-authored a number of books and was one of the original planners of The Birds of the Western Palearctic. He will be greatly missed.
A full obituary will be published in WOS News and in Hobby in due course.
Season's Greetings
Unpublished
Thank you to everyone, members and friends who have supported WOS this year. Very best wishes for Christmas and the New Year.
Electronic WOS News all photos in colour
To all email users …
Do we have an up-to-date email address for you?
Would you like to receive monthly email alerts to remind you about forthcoming meetings?
Would you like to receive an electronic WOS News?
The e-News is in pdf format and is sent out by email. It can arrive as much as two weeks before the print version and you don't have to wait for printing and posting. What's more, it now has colour photos throughout (the print version is black and white except for the cover). The more people who opt for the e-News, the more the Society can save on costs.
If you have an email address and would like to receive the e-News, the monthly alerts, or both – please send an email to the Membership Secretary, Frank Mogford: This email address is being protected from spambots. You need JavaScript enabled to view it.
Please make sure you let Frank know if you change your email address!
Information about WOS
Wiltshire Ornithological Society was formed on November 30th, 1974, and has grown in recent years to more than 500 members.
Our mission is to encourage and pursue the study, recording and conservation of birds in Wiltshire
Portraits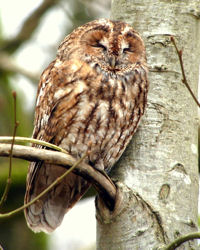 Latest News

CWP Coordinated Gull Roost Count The last coordinated count of gull roosts in the CWP was undertaken in winter 2005/06. In conjunction with the BTO Winter Gull Roost Count in 2003/2004 and a series o...

A new Atlas section has been added to the web site. This shows distribution and abundance maps for most of the birds that can be found in Wiltshire. To access the Atlas, select Atlas from the menu i...