Records
WOS maintains a database of all bird reports throughout the county and would welcome your records. By clicking on the link below you can download a spreadsheet which you can use to send in reports to the Recorder in standard form.
Alternatively you can use the BTO's bird recording website, BirdTrack, to enter your records. Those relating to Wiltshire will be forwarded to the WOS Recorder at regular intervals.
Information about WOS
Wiltshire Ornithological Society was formed on November 30th, 1974, and has grown in recent years to more than 500 members.
Our mission is to encourage and pursue the study, recording and conservation of birds in Wiltshire
Portraits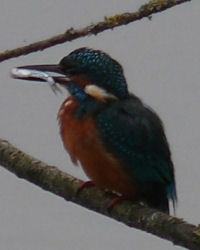 Latest News

A new Atlas section has been added to the web site. This shows distrib...

The two peregrine chicks being raised on Salisbury Cathedral have fled...