Introduction
Wiltshire is blessed with some very active ringers who undertake a wide variety of general ringing and specialist projects.
The North Wilts Ringing Group covers much of the north and centre of the county from Swindon in the north, the Marlborough Downs and south and west to the Everleigh, Larkhill and Wesdown Ranges on Salisbury Plain. Farmland birds and migrant warblers dominate catches. The group also undertakes all of the nest recording and ringing for the Wiltshire Tree Sparrow Project with members also running special projects on other species such as Willow Tit, Corn Bunting, Reed Bunting and Nightingale.
The Cotswold Water Park Ringing Group is formed mainly of ringers from Wiltshire and Gloucestershire with the main focus of the group being the Waterhay area (lake 68c & d) near Ashton Keynes. The group also runs a very successful colour ringing project on breeding Black-headed Gulls that nest on rafts provided by the Cotswold Water Park Society.
The West Wilts Ringing Group works mainly in the west of the county, with sites including the Imber ranges of Salisbury Plain and the Braydon Forest in the north of the county. Projects include a constant effort site (CES) between Westbury and Devizes, the Braydon Forest Marsh Tit survey and Ravensroost coppicing project. The catch is mainly migrant warblers and resident species.
A long running and phenomenally successful nestbox project centred mainly on the Salisbury Plain rings large numbers of Barn Owls, Kestrels and other raptors.
Information about WOS
Wiltshire Ornithological Society was formed on November 30th, 1974, and has grown in recent years to more than 500 members.
Our mission is to encourage and pursue the study, recording and conservation of birds in Wiltshire
Portraits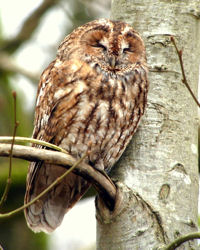 Latest News

CWP Coordinated Gull Roost Count The last coordinated count of gull roosts in the CWP was undertaken in winter 2005/06. In conjunction with the BTO Winter Gull Roost Count in 2003/2004 and a series o...

A new Atlas section has been added to the web site. This shows distribution and abundance maps for most of the birds that can be found in Wiltshire. To access the Atlas, select Atlas from the menu i...