You are here:  

Cotswold Water Park
A to Z
Grid reference: ST9987
A large shallow pond is in mixed woodland. In winter there are various ducks. Heron, warblers in spring and summer, swallows and house martins.
Information about WOS
Wiltshire Ornithological Society was formed on November 30th, 1974, and has grown in recent years to more than 500 members.
Our mission is to encourage and pursue the study, recording and conservation of birds in Wiltshire
Portraits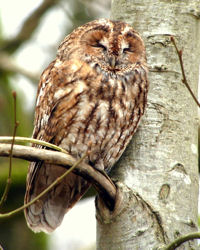 Latest News

A new Atlas section has been added to the web site. This shows distrib...

The two peregrine chicks being raised on Salisbury Cathedral have fled...