You are here:  

Cotswold Water Park
A to Z
Location map provided by Streetmap
Grid reference: NE & E from SU0093
Due to the central location of the CWP and the vast area of wetland habitats, bird monitoring and ringing studies are showing that the CWP is an important stop-over for feeding for migrating birds, both during the spring and the autumn. Almost anything can turn up, amongst the 20,000 wintering waterbirds, the 21,000 wintering gulls, the vast numbers of breeding warblers along with Nightingales, Little Ringed Plover and Common Tern.
There are 147 lakes and associated wetland habitats so it is a good idea to start by looking at the birdwatching website which has useful links to recent sightings — www.waterpark.org/society/birdwatching.html
The Cotswold Water Park Gateway Centre is just off the Swindon to Cirencester A419. Here you can collect collect a map or guide to the area.
Lakes 34 and 84 and 68c are good lakes to start looking. The best places in the Autumn are lakes 95, 68C and 74.
Lake 74 is known as Twitchers Gate and is best when there are storms driving seabirds inland or when there are low pressure systems from the continent pushing species such as Black Terns through. This is the best lake to see Black Tern in the right conditions.
Lake 68C is accessed from Waterhay Bridge car park just south of Ashton Keynes. Most of the area is covered in reeds but this site has a proven track record for producing waders and is by far the best site to see Green Sandpipers. The reedbeds play host to large numbers of warblers from April until September.
Lake 95 is a private site but a permissive footpath runs along its north side. This lake is new and thus has low water levels with little vegetation and is the spot to see waders at the moment. This is the most likely site to produce something different.
Information about WOS
Wiltshire Ornithological Society was formed on November 30th, 1974, and has grown in recent years to more than 500 members.
Our mission is to encourage and pursue the study, recording and conservation of birds in Wiltshire
Portraits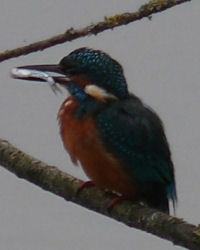 Latest News

A new Atlas section has been added to the web site. This shows distrib...

The two peregrine chicks being raised on Salisbury Cathedral have fled...