You are here:  

Jones's Mill
A to Z
Grid reference: ST8542
Take the Crockerton turn off the A350 and turn into Clay Street by the Bath Arms. Look for a carpark on your left opposite the entrance to the lake. A paved track leads round the lake itself and a number of trails lead into the woods, to which there is open access. The lake itself is much used by fishermen and sailors. Great Crested Grebe breed here and there are populations of Mallard, Coot and Moorhen . Grey Heron, Little Egret, Cormorant and Kingfisher may be seen. Goosander sometimes visit in winter. In the woods, you may see Buzzard, Sparrowhawk, Stock Dove, Nuthatch, Treecreeper, Goldcrest, Marsh Tit, Crossbills and Siskin. Firecrest is also a possibility.
Information about WOS
Wiltshire Ornithological Society was formed on November 30th, 1974, and has grown in recent years to more than 500 members.
Our mission is to encourage and pursue the study, recording and conservation of birds in Wiltshire
Portraits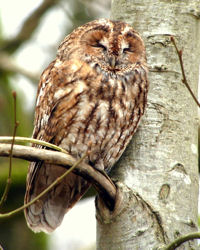 Latest News

In early June, three peregrine chicks were rescued from a nest in Shro...

New Incumbents At the WOS AGM on 5th April, Matt Prior was elected as...