Nick Upton "Wildlife and Conservation Photography of Birds, Beavers and more".
Indoor Events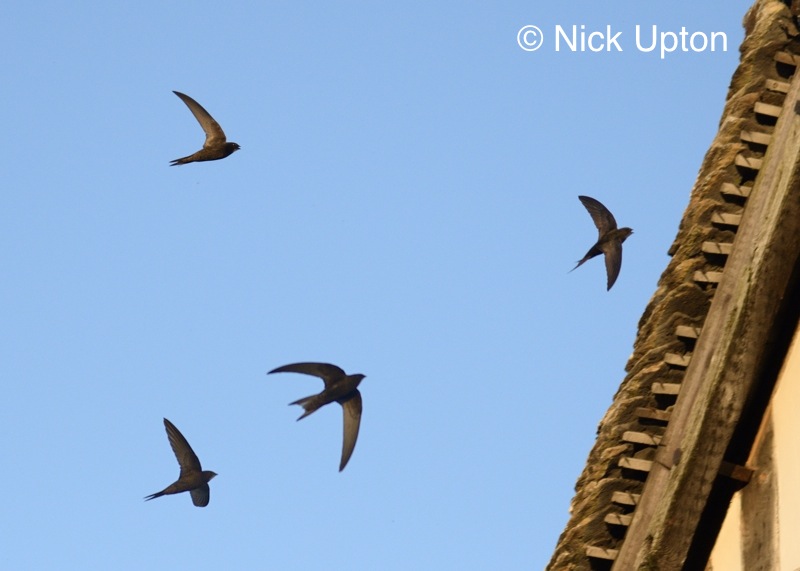 Tuesday 14th Nov 2017 at 7.30 pm: Nick Upton "Wildlife and Conservation Photography of Birds, Beavers and more." at the Crown Room, The Crown Centre, 39 St. Johns Street, Devizes SN10 1BL
John Pollard Memorial Lecture
Nick Upton is a biologist, wildlife filmmaker and photographer who won the documentary category of the British Wildlife Photography Awards in 2014 and 2016. His work features regularly in BBC Wildlife magazine and has appeared in National Geographic. He's worked with Sir David Attenborough and has documented many UK conservation projects with his stills, including the Great Crane Project, Great Bustard, Beaver, Water vole and Harvest mouse reintroductions, Bat and Seal rescue. He's recently been photographing swifts and the work of the Bradford on Avon Swift Group. He will be describing his work and showing a selection of pictures from some of the varied projects he has documented.
For more information visit http://www.afocusonnature.org/nick-upton/
Admission £2.00 to include refreshments
Image credit: Nick Upton
Email
This email address is being protected from spambots. You need JavaScript enabled to view it.
Address
39 St.John's St, Devizes
Information about WOS
Wiltshire Ornithological Society was formed on November 30th, 1974, and has grown in recent years to more than 500 members.
Our mission is to encourage and pursue the study, recording and conservation of birds in Wiltshire
Portraits
Latest News

A new Atlas section has been added to the web site. This shows distrib...

The two peregrine chicks being raised on Salisbury Cathedral have fled...