Studland Bay near Swanage
Outdoor Events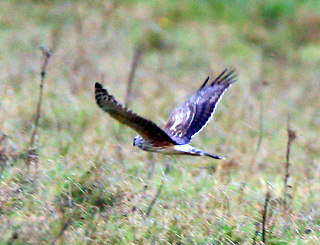 Sunday 17 December 2017; 9.30am, Studland Bay near Swanage.
A winter visit to this excellent coastal area which usually produces a big and varied list of species. We will search the bays for grebes, divers and sea duck and take a look over Poole Harbour where we should see a wide variety of waders and more wildfowl. There is a chance of Dartford Warbler and Hen Harrier on the heaths while around the car parks we could see the resident Ring-necked Parakeets. Meet in the Knoll National Trust car park about a mile north of Studland village at SZ034834. All day meeting so bring lunch.
Leader John Osborne
Contact This email address is being protected from spambots. You need JavaScript enabled to view it.
Email
This email address is being protected from spambots. You need JavaScript enabled to view it.
Information about WOS
Wiltshire Ornithological Society was formed on November 30th, 1974, and has grown in recent years to more than 500 members.
Our mission is to encourage and pursue the study, recording and conservation of birds in Wiltshire
Portraits
Latest News

A new Atlas section has been added to the web site. This shows distrib...

The two peregrine chicks being raised on Salisbury Cathedral have fled...