Norway - October 2016
I've spent my usual October week ringing in Norway 30km north-west of Bergen and have been catching some really interesting birds. The weather has been set in a record high pressure blocking anti-cyclone which has meant light easterly winds all week, the best wind direction for rare birds on the west coast of Norway.
At the few local sites we ring at we have caught over 700 birds, most of which will be migrants. Large numbers of Tit's and Goldcrest's have been on the move as well as thousand's of Thrushes and Finches.
The week started of brightly with 2 Yellow-browed Warbler's, a Little Bunting and a few Twite caught in the first few days at an exciting Shetland like island called Herldvaer which has a long history of turning up good birds.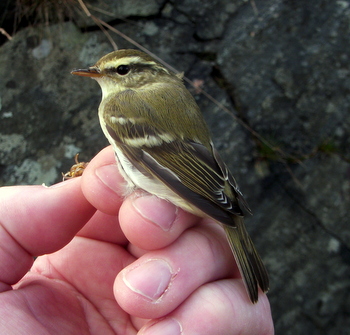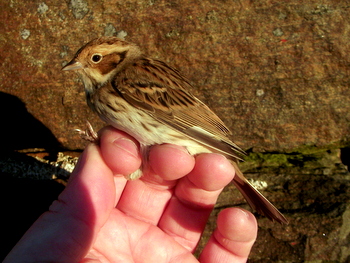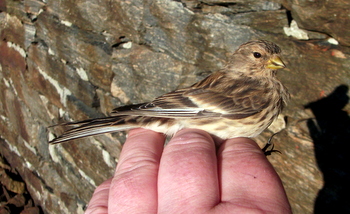 The next day at the site produced what is likely to be only the 21st Norwegian record of Savi's Warbler which caused something of a major twitch of 6 people. It's not often you take something out of a next thinking 'what's this'.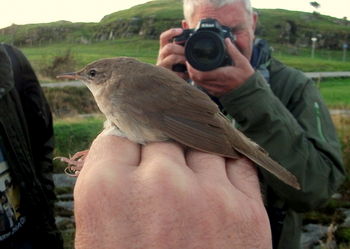 While we were catching these good birds the islands 15km north of us were turning up White's Thrush and Red-flanked Bluetail while Utsira Bird Observatory, the Fair Isle of Norway was getting Lanceolated Warbler's and Olive-backed Pipit's so we were hoping something else interesting would turn up for us which it duly did for us in the form of a Red-throated Pipit, probably only the 3rd county record.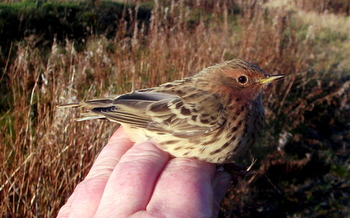 Another nice bird caught this week was this Jack Snipe.