North Wilts Group
19th March 2016 - Kennet Valley
The forecast was a bit iffy today so we chose to ring this very sheltered site in the beautiful Kennet Valley. It tends to be a bit of a tit-fest but can also turn up good numbers of Redpolls though today they were completely absent.
This site is a very easy net set with 5 nets in a long dog-leg. I was joined by Noah and Simon for what proved to be a really enjoyable little session. This site is a tiny willow plantation by the river Kennet but it is about 1.5km north of our long-standing Willow Tit study site and it is interesting to record the interchange of birds between the two sites. We normally try to avoid tits because most of the tits are of low conservation concern but this site gives us a pleasant change away from the farmland bird ringing and you never know what could turn up here, several year ago we ringed a Lesser Spotted Woodpecker and one day it may happen again.
The first bird processed was a Chaffinch that was originally ringed at a site 2km south of here in April 2009 and at over seven years old it is one of the oldest Chaffinches that we have had. The next oldest bird was a four year old Great Tit but the list of tit retraps is too long to go through here. The morning total of 32 more Chaffinches ringed was again excellent and we caught several of the heavy, long winged winter visitors and we were pleased to ring another three Siskins.
122 ringed and 46 retraps of 15 species made for another very interesting mornings ringing. MP, NW, SW
Chaffinch 32 (6), Siskin 3, Greenfinch 0 (1), Reed Bunting 5 (1), Yellowhammer 1, Coal Tit 10 (2), Blue Tit 33 (10), Great Tit 15 (18), Marsh Tit 1 (2), Long Tailed Tit 2 (3), Nuthatch 1, Treecreeper 2, Dunnock 6, Robin 4 (2), Blackbird 7 (1)
18th March 2016 - Thames Valley
I took another day off work to complete my birthday week. I have ringed this site fewer times in recent years as so much of my work has focussed on the farmland birds of the Marlborough Downs but in my last annual landowner report I promised that I would try to ring this place more often to produce a better dataset for them. This session means that I have ringed this site once a month this year. It is a super site with the best hedgerows anywhere and the impressive number of Yellowhammers supports that. Retrap Yellowhammers are so much more frequent for us than they used to be that we are building up a very impressive dataset for them, best bird of the day was one that was ringed four years ago.
I ringed two first year Marsh Tits that are probably a newly formed pair as they were both caught together. A Coal Tit is unusual for this site but as a first year bird is probably wandering around trying to find a mate. It was another very good day for Reed Buntings and Chaffinches and once again many of the Chaffinches were above 27g with high fat scores and so preparing to migrate to north eastern Europe to breed. There was a decent flock of c60 Tree Sparrows but they were very wary as is often the case and I only caught one.
I heard the squawking of a Jay in a net and got to the net to find the joy of two rolling around in the net together, some years we hardly catch any so this was a decent bonus but not as good as the lovely Green Woodpecker that I caught in the next round. This is a species that had proven to be a bit of a bogey bird but in recent years we have done better than we used to and this was the twelfth that we have ringed.
144 new and 24 retraps made for a very successful session but once again this site excelled itself with the range of species and 19 species in a day is pretty hard to match. MP
Yellowhammer 55 (7), Reed Bunting 7 (1), Chaffinch 26 (1), Greenfinch 4, Bullfinch 2 (3), Tree Sparrow 1, House Sparrow 11, Long Tailed Tit 2, Marsh Tit 2, Coal Tit 1, Blue Tit 6 (4), Great Tit 2 (3), Robin 2, Dunnock 11 (5), Blackbird 6, Song Thrush 2, Redwing 1, Jay 2, Green Woodpecker 1
17th March 2016 - Bedwyn Common
I never work on my birthday and I normally try to set myself up with a good day ringing. Today my target were Bramblings, always a really scarce winter visitor to Wiltshire. I was delighted to be joined by my father in law Phil and best of all my lovely wife who scribed for us. This piece of woodland is completely private and secluded and we get to ring birds in complete peace and quiet. In the preceding week there had been a flock of over 50 Bramblings but the flock had appeared to break up and we 'only' managed to ring seven and retrapped one from the session in January. It was great to see Louise ring a Brambling under the supervision of her dad. We started well catching a few Lesser Redpoll that included 3 from the January session so it appears that the finches have wintered at the site. A Siskin was a nice bonus, we always catch a few but they are rarely numerous. A steady procession of birds just about kept us busy enough but with the woodland alive with bird song it was clear that many of the birds had other things on their mind!
Star bird of the day was the Marsh Tit that we originally ringed as a nestling in a box 3km away in June 2013. It dispersed to Bedwyn Common and has been here ever since and today was its fifth recapture.
After finishing ringing Louise and I went for a walk and found a pair of Willow Tits holding a territory. Later in the day we popped in to see some new puppies at the farm where I ringed two days ago and the local gamekeeper had just caught a Moorhen so we ringed and released it. MP, LP, PD
Lesser Redpoll 10 (3), Brambling 7 (1), Chaffinch 19 (1), Siskin 1, Coal Tit 6 (9) ,Blue Tit 0 (4), Great Tit 4 (1), Marsh Tit 0 (2), Nuthatch 0 (2), Dunnock 3 (3), Robin 7 (4), Blackbird 4, Goldcrest 2, Moorhen 1
15th March 2016 - Marlborough Downs
Today was a targeted effort for Tree Sparrows at a private garden on the downs that is one of the largest Tree Sparrow colonies in Wiltshire. The main purpose of the session was to fit Tree Sparrows with PIT tags so that we can record them at the nest during the summer without having to retrap them. I purposefully left this session late into the winter to try to only catch birds that will breed at the site.
I caught 24 Tree Sparrows, perfectly split between new and retraps. The retraps included the following ringed as nestlings last summer: 4 from the same site, 1 from 2km, 1 from 0.8km, 1 from 3km, 1 from 5km and 2 from12km. Two of the retraps were birds previously ringed at the site as adults, one from March 2014 but the other was from Mar 2012 which is a fantastic bird.
I retrapped the following from last winter 3 Great Tit, 1 Dunnock, 1 House Sparrow. I retrapped the following from winter 2014: Robin, Great Tit, House Sparrow, Dunnock and also a Robin originally ringed in 2012.
Observations during the week have shown that 40% of the birds at the site now have PIT tags so it is fair to assume that there are 60 Tree Sparrows at the site. MP
Tree Sparrow 12 (12),House Sparrow 6 (2),Chaffinch 11 (1),Greenfinch 7,Goldfinch 3,Blackbird 3,Robin 6 (1),Dunnock 5 (2),Blue Tit 7,Great Tit 3 (4)
13th March 2016 - Thames Valley
We are starting to catch up on all the missed opportunities that the atrocious weather earlier in the winter caused and so today we managed to ring the third of our trio of sites in the Thames Valley. I have slightly adjusted the net set at this site and it worked incredibly well. I was joined by Paul W and Noah and Noahs mum drew the short straw of scribing though she is a very good scribe. A good scribe is absolute gold dust as it frees me up to train the team and also to ring when required.
This was only a small net set but we closed two nets at about 9am due to the wind but the other nets were very sheltered and with the number of birds it proved to be a good decision.
The morning was dominated by a very impressive run of Yellowhammers and also a good number of Reed Buntings. There were Redwings and Fieldfares around but we chose not to try for them because we were busy enough anyway. 189 new and 28 retraps made for one of the best days of the winter but our team is so proficient that it felt busy without being rushed.
We caught a Reed Bunting that was ringed by John Wells in the Cotswold Water Park 9km away and we caught a Yellowhammer that we ringed at one of the other sites 3km away. The others had to leave at 11:15 and would you believe it, as soon as they left I caught a lovely male Brambling. MP, PW, NW
Yellowhammer 75 (9), Reed Bunting 26 (4), Brambling 1, Chaffinch 20 (1), Greenfinch 8, Bullfinch 3 (2), Linnet 1, Tree Sparrow 1, Blackbird 4 (2), Song Thrush 2, Robin 5 (3), Dunnock 15 (6), Wren 4, Great Tit 10, Blue Tit 11 (1), Long Tailed Tit 3
12th March 2016 - Avebury
I was joined by Biff for a session at a fantastic farmland site where the farmer feeds the Tree Sparrows and other farmland birds. The site is a single hedgerow with an adjacent conservation crop designed especially for Tree Sparrows. This site has a magnificent flock of over 500 Yellowhammers and 150 Tree Sparrows and so our hopes were high for a good number of Tree Sparrow recoveries.
A little try at catching Little Owl failed despite two being present but in fairness we have ringed one in each of the last two years and it may be that both birds of the pair are ringed. The next two birds that we saw were a pair of Grey Partridge but they flew away from the nets.
The nets were graced by a steady stream of Chaffinches, Yellowhammers and a surprising number of Reed Buntings but we were particularly unsuccessful at catching the Tree Sparrows which is a shame. Most people wouldn't normally associate Reed Buntings with high downland but not only did we ring four but the retraps included three from last winter and one from two years ago but we don't know if they are resident or winter visitors showing site fidelity.
A brief sighting of a Merlin was nice but it didn't go near the nets.
Towards the end of the session we caught a Yellowhammer that bore a ring with a sequence that isn't ours. Our previous studies of Yellowhammers have shown that they do not move more than 4.5km so we were a bit suspicious of the potential origin of this bird. We have subsequently found out that this bird was originally ringed on 29km away on the Berkshire Downs in May 2014. This is our first ever Yellowhammer control and is a completely atypical movement but it is a great addition to the local gene pool. MP, BF
Yellowhammer 35 (7), Chaffinch 15 (2), Reed Bunting 4 (4), Tree Sparrow 3, Linnet 2 (1), Blue Tit 1, Dunnock 1, Wren 1 (1), Starling 1, Blackbird 0 (1)
6th March 2016 - Marlborough Downs
We put a decent little team together to ring at a really lovely site on the Marlborough Downs. This was our first nest box site and will always have a special place in my heart. It consists of a single hedgerow running uphill from a barn and the farmer has nine feeders dotted along the hedge and we simply set a series of short nets along the hedge. This site has about 150 Tree Sparrows along with good numbers of Yellowhammers and Chaffinches but as with all open farmland sites, catching significant numbers of the target species is not always easy. The wind was very slight and the sky was bright blue and though it was cold at first, when the sun came out it was lovely.
Chaffinch was bird of the day as they piled in everywhere and we ended up ringing a magnificent 68 and retrapped two from last year. Yellowhammers seemed to avoid us but we still managed to ring 19. The real target of the day was Tree Sparrow because this site is right in the heart of our project and so birds can turn up from anywhere but also the birds caught today were all fitted with PIT tags which will enable us to monitor birds without catching them and we hope it will break new ground in our knowledge of Tree Sparrow survival and breeding ecology. We ringed 14 Tree Sparrows and processed another nine that we have previously ringed as nestlings with one from a site 9.2km away and three from a site 9.8km away, this is all really valuable data to further help us advise the farmers how to manage their land for conservation.
We were joined by a nearby landowner who wanted to learn about how to feed farmland birds and we discussed hedgerow management as the new hedgerow at this site was designed by the farmer and I together.
We ringed two Bramblings and the male was a particularly handsome bird, we don't catch many Bramblings on the downs so they were a real surprise. Five Reed Buntings ringed were a site record as well. A flock of about 30 Corn Buntings wheeled around but they were far too cautious to go near our nets, and two Grey Partridges kept well away from us.
This was one of the most pleasurable ringing sessions that we have had for a while as it was great to be able to watch the team putting up and taking down nets and the ageing and sexing of some difficult species was excellent with some very detailed discussions and I came away from the morning really thinking that the team are all advancing really well.
The total of 156 new and 19 retraps was handled without any pressure which is testament to the improving skills and capability of the team. MP, PW, SW, NW
Tree Sparrow 14 (9), Chaffinch 68 (2), Brambling 2, Linnet 1, Greenfinch 1, Yellowhammer 19, Reed Bunting 5, Robin 4, Blackbird 13 (1), Dunnock 15 (5), Wren 4 (1), Great Tit 7, Blue Tit 2 (1), Woodpigeon 1
February & March 2016 - Dazzling
We have been out dazzling a few times over the past month and we have found the Woodcock really quite difficult to approach. On the Salisbury Plain we are seeing up to 16 each time and we are seeing lots of Golden Plover. Our catch rate is very low but when we do catch something it is a pretty spectacular bird that cannot be caught by normal mist netting. We have ringed a couple of Woodcock and Golden Plover and a Fieldfare but we had some spectacular success with Grey Partridges and we have ringed six this year.
There are some challenges that we have yet to conquer in the form of Skylark and Snipe but I am sure they will come in time. MP
Information about WOS
Wiltshire Ornithological Society was formed on November 30th, 1974, and has grown in recent years to more than 500 members.
Our mission is to encourage and pursue the study, recording and conservation of birds in Wiltshire
Portraits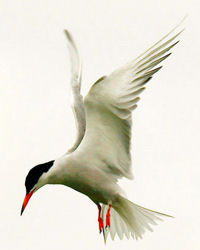 Latest News

A new Atlas section has been added to the web site. This shows distrib...

The two peregrine chicks being raised on Salisbury Cathedral have fled...