June Nest Recording Summary
June is always a really busy time for us as Tree Sparrows have all three broods active and with by far the highest number of pairs we have ever had it is no wonder that we ringed 664 nestlings during the month. The Cuckoos along the canal fared quite well with four eggs laid but only two hatched but they both survived, were ringed and fledged successfully. The Reed Warblers did not suffer much at the success of the Cuckoos because we ringed an impressive 48 Reed Warbler nestlings in June.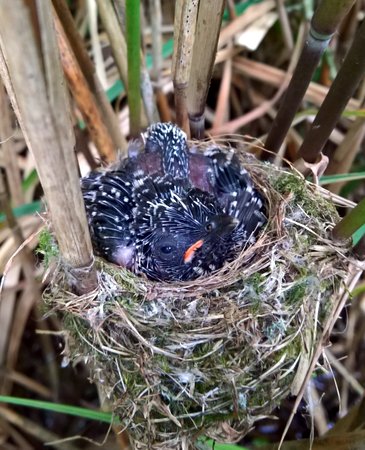 The undoubted June highlight was when I took a call from a farmer informing me of the presence of a Tawny Owl chick that he had seen sat low in a tree. I had reached the end of a long night ringing Tree Sparrows and it was just getting dusk and I almost decided not to bother to follow up on the call but I thought that seeing as the chap had taken the effort, I ought to put myself out. I arrived at the location and heard a call that I had not heard before, I then heard the adult owl flying in to feed the youngster. I got the ladder and climbed to the treetops and as I suspected it was indeed a lovely juvenile Long Eared Owl proving breeding which is the first locally that I have witnessed.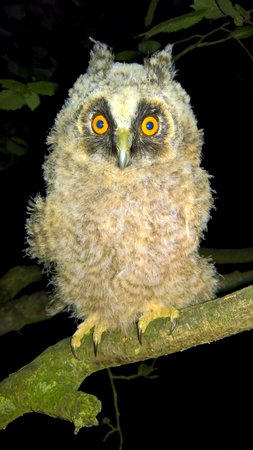 As we tour the downs we come across nest recording opportunities and we ringed the following nestlings throughout the month with the 9 Spotted Flycatchers being a particular success.
Tree Sparrow 664, Swallow 52, Pied Wagtail 8, Barn Owl 16, Little Owl 6, Kestrel 9, Stock Dove 1, Reed Warbler 48, Spotted Flycatcher 9