North Wilts Group
2nd April 2017 - Liddington Hill
Over the years this has been one of our best Corn Bunting sites but in the past few years the farmer has got rid of his game cover and the farmland birds are now never as concentrated as they used to be. We now feed in a small copse which is okay but not ideal and we rarely catch and ring Corn Buntings here nowadays. I was joined by Biff for this session, there can't be many 17 year olds in the country who got to experience what he did this morning as we started the day with a couple of stunning Short Eared Owls. From there on it was very slow despite the perfect cold but calm ringing conditions. A lucky birder bumped into us as we were about to release the owls and so he had a real treat seeing such beautiful birds close up.
We only caught one Linnet but it was a retrap and was originally ringed in March 2013, this is our oldest ever Linnet, four years survival is excellent. This is a great site for raptors and in addition to the usual Buzzard and Red Kite, we also saw a Sparrowhawk and then right at the end a superb Merlin flew through. MP, AM
Short Eared Owl 2, Yellowhammer 17 (2), Chaffinch 5 (1), Chiffchaff 1, Robin 2, Dunnock 2 (2), Linnet 0 (1), Blackbird 3, Great Tit 4, Wren 1
1st April 2017 - Avebury
It has been quite a frustrating few months with bad weather at weekends and then good weather during the week.
This is a very exposed site and the birds can be very difficult to catch in such an open environment and at this site they behave much more warily than other similar sites. We tried a different net set but as the results show, this still was not the solution.
The total of 29 new and 11 retraps is very low for this site when you consider there were over 100 Tree Sparrows, 200 Yellowhammers and 200 Linnets present. MP, GH
Linnet 11, Yellowhammer 8 (1), Chaffinch 2 (1), Greenfinch 3, Tree Sparrow 4 (8), Blue Tit 1, Reed Bunting 0 (1)
25th March 2017 - Thames Valley
This site in the Thames Valley has experienced a crash in numbers of birds and I cannot put my finger on the precise reason but there have been a number of changes in habitat and one or a combination of these has had a dramatic effect. The biggest impact has been on the Tree Sparrows and though we record them on each visit, their numbers are now very low and they appear to be on their way to a local extinction, despite our efforts. The start of the day was very cold but it then warmed up to be a lovely day and with spring migrants arriving across the country it was lovely to catch a couple of Chiffchaffs.
It was just Biff and I for most of the session but Noah then joined us to ring a few birds before we went to plant about 150 trees at Marlborough STW in the afternoon
The morning total of 60 new and 26 retraps is pretty modest by this sites standards but at least good numbers of Yellowhammer persist. MP, AM, NW
Chiffchaff 2, Yellowhammer 36 (1), Reed Bunting 1 (1), Chaffinch 6 (1), Bullfinch 1 (3), Robin 1 (2), Dunnock 7 (7), Blue Tit 1 (2), Great Tit 4 (1), Song Thrush 1 (1), Blackbird 0 (3), Goldcrest 0 (2), Wren 0 (1), House Sparrow 0 (1)
17th March 2017 - Marlborough Downs
What finer way to spend your birthday than ring Tree Sparrows at one of the biggest Tree Sparrow sites on the Marlborough Downs. This site is an expansive garden with lots of feeders. The aim of today was to fit more Tree Sparrows with PIT tags to enable us to identify the individuals using each box and to learn more about pair relationships. We were pretty successful fitting PIT tags to 19 birds. The retrap Tree Sparrows mostly originated from the same site but the furthest movement was of 9km and the oldest bird was two years old. All of these retrap histories build up the picture that enables us to target our conservation efforts for Tree Sparrows.
Surprise of the day was a Mistle Thrush which as it turns out is the first adult Mistle Thrush we have ringed since 2004. Mistle Thrushes frequent open parkland and so generally are associated with sites that are not good for ringing which is why we do not catch them. Gary was the lucky chap to ring this bird because none of the more experienced team members were present. After this initial work we then spent the rest of the day refurbishing and putting up nest boxes across the downs. MP, GH
Tree Sparrow 4 (17), House Sparrow 5 (2), Mistle Thrush 1, Song Thrush 1, Stock Dove 1, Chaffinch 7 (4), Goldfinch 14, Greenfinch 2, Dunnock 6 (1), Robin 2 (2), Wren 4, Blackbird 2 (1), Goldcrest 1 (1), Blue Tit 1 (2), Great Tit 2 (1)
12th March 2017 - Swindon STW
Whilst doing some other work one evening I noticed a reasonable Linnet roost of 50 plus going into some brambles. I told the team and they were keen to target them as we do not ring that many Linnets and people wanted to brush up their id skills.
A roost catch is great as it doesn't take that long and the results can be very good compared with the effort put in, and so tonight proved. 17 Linnets and then a control Reed Bunting was a fantastic return for two hours effort. MP, AF, NW, GH
Linnet 17, Reed Bunting 2 (1), Long Tailed Tit (1), Chifchaff 1, Dunnock 1Wren (1)
February & March 2017 - Dazzling
I have spent a lot of effort trying to catch waders at night in the past couple of winters. I have learnt an awful lot about the methods involved but there is still so much to learn. I have focused my efforts on the Salisbury Plain and the Marlborough Downs and our catches are low but the species we catch would not be caught by other methods. I have also found some Kestrels roosting in barns and have ringed a couple of them.
Highlights have been 2 Grey Partridge and a Lapwing but the most amazing record was of two Golden Plovers that were both caught in the same field as they were caught and ringed in, in January 2016. Not only is this amazing site fidelity but the chances of catching the same two birds a winter apart and not catching any other of the 200 birds is incredible.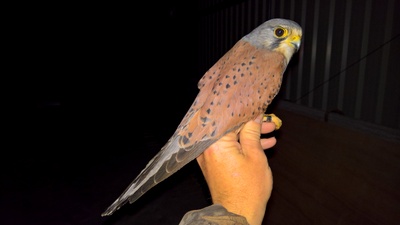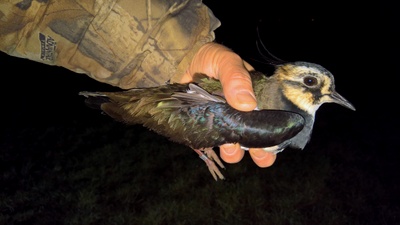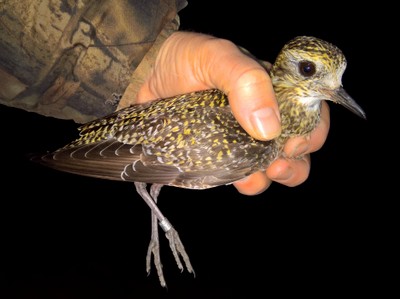 6th March 2017 - Savernake
We are working with Forest Enterprise and one of our aims is to try to find Willow Tits in Savernake Forest. We have been walking around searching for them and another method is to set up feeding stations to see if they will come to the feeders. These are the early days of our work here and we have not found Willow Tit but we did catch a fine cast of woodland species including 6 more Marsh Tits, they do seem to be quite common in woodlands across the county. MP, SW
Blue Tit 21, Coal Tit 19, Great Tit 8, Marsh Tit 6, Nuthatch 4, Treecreeper 1, Chaffinch 6, Lesser Redpoll 6, Robin 3, Woodpigeon 1
4th March 2017 - Thames Valley
It was just Simon and I for this session.
This site used to be a superb farmland bird site but a solar farm has been installed on what was once an arable field. The hedgerows are superb but the habitat loss is still obvious and has affected the numbers of farmland birds. The solar farm company has to date not fully fulfilled its obligations and our monitoring shows that the numbers of birds are down, we are speaking with the landowner and we are now feeding more supplementary food to get the birds through this winter and then we hope that the planning obligations are met to help the birds going forward.
Our net set today was around two feeding stations in a copse surrounded by arable farmland and high quality farmland. The sparrows are happy to come into the copse but the other farmland birds stay out. As it was just the two of us we enjoyed a lovely session ringing at a leisurely pace but at the back of our minds we both knew that we should be catching more Reed Buntings and Yellowhammers and that sowed a seed in my mind.
The farmer feeds a group of feral cats to keep the rats down but Tree Sparrows are intolerant of cats and so a few years ago we moved the feeders and this seems to have worked as a flock of about 30 Tree Sparrows was present which is a good number for this site. MP, SW
Tree Sparrow 4 (3), House Sparrow 2, Reed Bunting 14 (1), Yellowhammer 12 (1), Chaffinch 32 (1), Linnet 3, Dunnock 8 (2), Robin 3 (1), Blue Tit 2 (1), Great Tit 8 (1), Goldcrest 2
Information about WOS
Wiltshire Ornithological Society was formed on November 30th, 1974, and has grown in recent years to more than 500 members.
Our mission is to encourage and pursue the study, recording and conservation of birds in Wiltshire
Portraits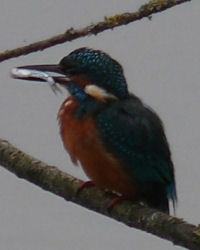 Latest News

A new Atlas section has been added to the web site. This shows distrib...

The two peregrine chicks being raised on Salisbury Cathedral have fled...