Bangladesh - 20th January to 11th February 2017
I have just returned from an expedition working with the Bangladesh Bird Club and the International Union for the Conservation of Nature monitoring birds in Bangladesh for Avian Influenza whilst also monitoring the birds that winter at their wetland nature reserves. Another major part of my role was to train the local ringers to improve their skills and we ringed over 60 species including some known to us European birders including Pallas's Grasshopper Warbler, Brown Shrike, Richards Pipit, Citrine Wagtail and Baillons Crake with the most common species being Paddyfield Warbler, Blyths Reed Warbler and Dusky Warbler.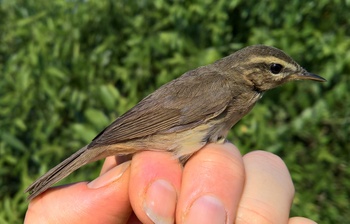 Dusky Warbler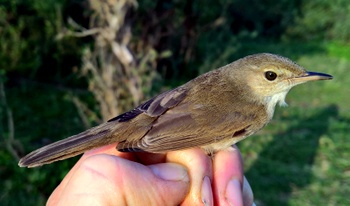 Blyth's Reed Warbler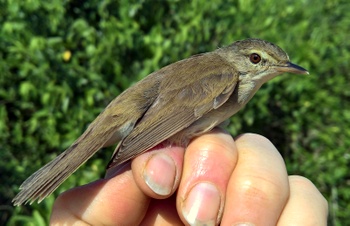 Paddyfield Warbler
The team targeted wildfowl and we ringed Red Crested Pochards, Ferruginous Duck, Cotton Teal and quite a few Coot. This is really important work because domestic duck herders move their huge flocks around the lakes mix with wildfowl and so both were tested for avian influenza.
Travelling around Bangladesh is extremely difficult and the driving conditions are terrible with basically no road laws so we were driven around to the far flung corners of the country to get to the nature reserves. My particularly favourite reserve was Tanguar Haor which is a RAMSAR site and is a massive wetland that supports tens of thousands of wildfowl. The speciality bird of Tanguar is a robin-like bird called a Firethroat that is about as secretive as a bird can be and its presence would simply not be known were it not for ringing and the knowledge gained from these expeditions is changing the status of the species from a vagrant to a winter visitor.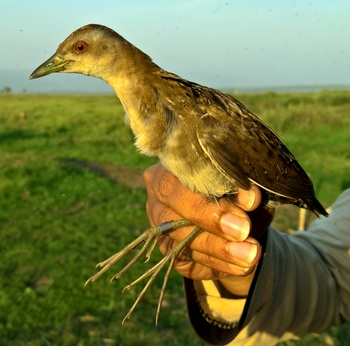 Baillon's Crake
Our last mission was to an island in the middle of the River Ganges to take biometrics of a range-limited bird called a White Tailed Stonechat for a professor at Bangkok University, we were very successful catching 11 of them and these were the first ringed in Bangladesh as previous efforts had failed. On the same day, we were very lucky to catch a Nightjar and we could not work out what it was based on the distribution maps in the field guide and then we worked out that it was in fact a Sykes Nightjar and thus a first for Bangladesh but it was over a thousand miles east of the previous known range. On the same afternoon we also saw a superb male Hen Harrier and this is a national rarity and so this day proved to be a true red letter day. MP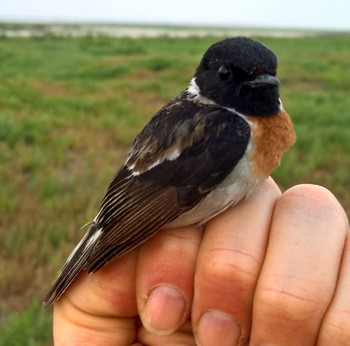 White-tailed Stonechat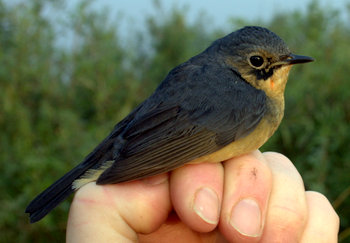 Firethroat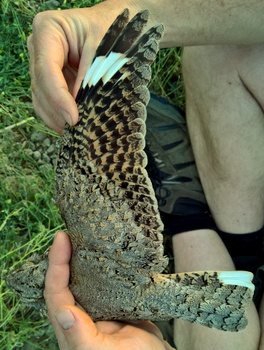 Sykes's Nightjar - 1st Bangladesh record